Michael Bublé, 'Higher' – Album Review ★★★★☆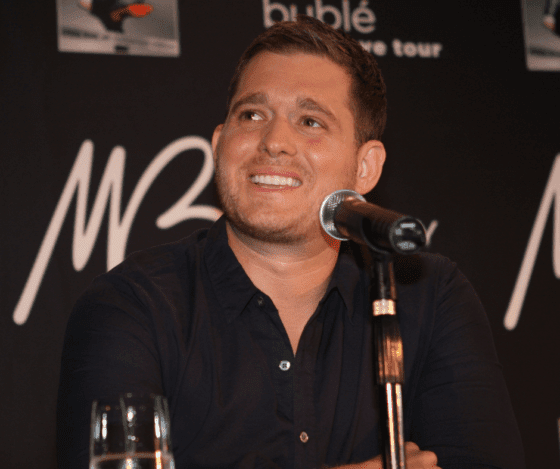 Jump To The Discussion ↓
'Higher' by Michael Bublé – Album Rating: 4/5 ★★★★☆
With his new album, 'Higher', Canadian crooner Michael Bublé is serenading ears worldwide once more. The 13-track compilation of original and cover songs is everything we've come to expect from the vocal powerhouse, and although being virtually predictable, it still takes us by surprise!
The album, released by Reprise Records, is an emotional journey that is difficult to forget, with Captain Sir Tom Moore's work serving as one of the inspirations, according to Bublé, who stated, "Like so many people all over the world, I was really moved by him."
'I'll Never Not Love You' kicks off the record. Here, Michael's vocal takes a tremendous leap forward from the mix almost immediately. The lyrics are rich and significant in every syllable; many people will connect deeply with Bublé's narrative, which expresses that he will never let his love fade!
'Make You Feel My Love', which comes in at track four, is a cover of Adele's hit. Michael Bublé adds his own particular touch, preserving the original dynamism while adding fresh texture to the already spectacular original. The album spans decades, and Bublé demonstrates his versatility with an unforgettable version of Duke Ellington's classic, 'Don't Get Around Much Anymore,' on track nine.
The album comes to a close with a stunning Bublé rendition of 'Smile', a song made famous by the late Nat King Cole in 1954.
You can take a listen to 'Higher' by Michael Bublé below. Also, let us know your thoughts on this new release by commenting beneath this article. As always, we love to hear your feedback. So, do you think this is one of the best new releases from Michael Bublé? Also, what is your favourite song from the album?
Follow The Playlist Below For More New Music!
Latest posts by Emily Harris
(see all)