Maisie Peters, 'Blonde' – Single Review ★★★★☆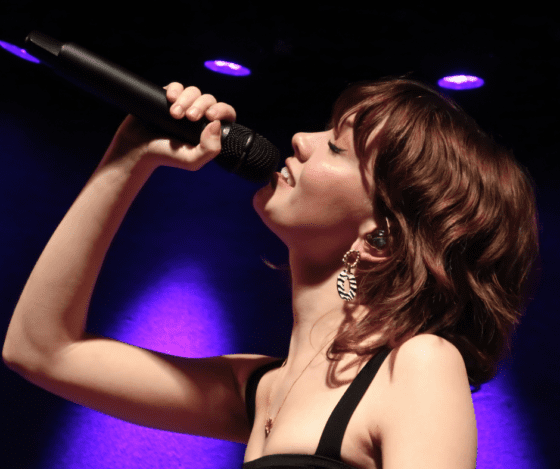 Jump To The Discussion ↓
'Blonde' by Maisie Peters – Single Rating: 4/5 ★★★★☆
It can be said that Maisie Peters is one of the most promising new singer-songwriters to emerge from the underground scene in the United Kingdom in recent years. She initially soared through the ranks after creating significant popularity on YouTube. Also, despite the fact that she is still relatively young at the age of 22, she is only just beginning to get the ball rolling on her path.
Her newest single, 'Blonde', is everything we could hope for from an artist of her calibre, and then some! Her lyrics are the most noticeable feature of the song. Moreover, she speaks with sincerity about life and the difficulty of relationship breakups and other aspects of romantic relationships. Also, Peters leaves us in awe as she progresses through her delivery, charming the socks off us in the process.
Vocally, Maisie Peters demonstrates that she possesses all of the necessary ingredients of a chart-topper with a texture that is easy to become engrossed! She takes hints here and there from some of the best performers who have come before her. But, she also possesses a great deal of unique charm too. It is most likely one of the reasons she is becoming so popular in such a short time; she is taking off like wildfire!
Anthemic with hits trajectory, the music ventures into a pop-rock environment and possesses a feel-good edge; it is indenting!
You can take a listen to 'Blonde' by Maisie Peters below. Also, be sure to let us know your thoughts on this new release by commenting beneath this article. As always, we love to hear your feedback. So, do you think this is one of the best new releases from Maisie Peters?
Be Sure To Follow The Playlist Below For More New Music!
Latest posts by Emily Harris
(see all)