Ella Marija Lani Yelich-O'Connor, best known by her stage name Lorde, is one this century's most revolutionary artists. Her two albums and incredible songwriting make Lorde a deserving celebrated musician. Since 2009, at the age of 12 years old, Lorde began her career- in a sense. She competed in a school talent show with her friend Louis Macdonald, and later went on to perform on radio in her native New Zealand, performing Pixie Lott and Kings of Leon covers.
Lorde's Rise to fame
At only 12, Yelich-O'Connor took a contract with Universal Records. She went onto release her debut EP, The Love Club in 2012. The lead single 'Royals' becoming her breakthrough hit worldwide in the summer of 2013 and sending Lorde to international stardom and fame. In 2018 the track became one of only 16 to be certified platinum by the Recording Industry Association of America. 'Royals' continues to break multiple records, many due to how young Lorde was at the release of such a huge hit.
The track peaked at number one in the UK Charts, and her debut album Pure Heroine then reached top 5 in the UK, America and Canada. Other singles from the album, 'Tennis Court' and 'Team' did not replicate the success of 'Royals'. But these lead to Lorde being recognised as much more than a one-hit wonder. She's a true young prodigy.
In 2014 Yelich-O'Connor curated and contributed to The Hunger Games – Mockingjay Part 1 soundtrack. In 2015 she continued working with Disclosure on hit track 'Magnets', which has developed a cult following. At the 2016 Brit Awards, Lorde joined the surviving members of David Bowie's touring band in a performance of "Life on Mars" in tribute to the Starman. This performance has been celebrated by Bowie fans, as well as his family. Bowie and Yelich-O'Connor were close prior to his death.
Lorde and Melodrama and beyond
2017 saw the beginning of a new era, Melodrama. She teased the first single 'Green Light' with cars bathed in acid lighting dotted all over New Zealand. This all leading to the dropping of both song and video of her best performing single since 'Royals'. Before releasing the full album, Lorde dropped 'Liability' and 'Sober'. The full album was a massive critical success, with Melodrama ranking as one of the best reviewed albums in history. Lorde embarked on a worldwide tour to promote this.
Yelich-O'Connor has since removed herself from social media and interacts with fans via e-mail. She recently confirmed that the Melodrama era has ended, and there will be new music coming soon. For the time being, Yelich-O'Connor is residing back in her home of Auckland.
Follow Lorde on her website.
FREE Magazine Every Saturday!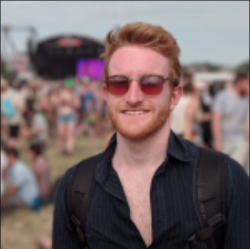 Latest posts by David Thomas
(see all)