Linkin Park, 'Lost' – Single Review ★★★★☆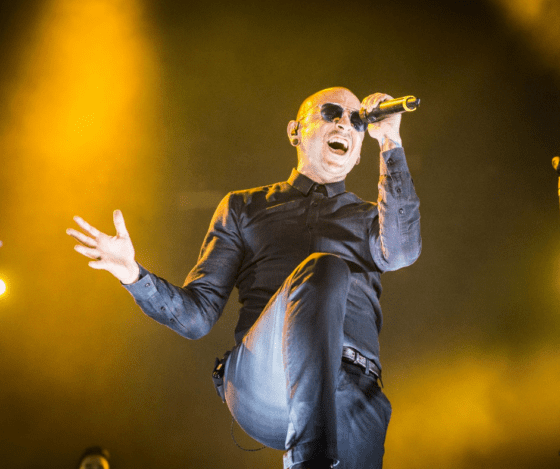 Jump To The Discussion ↓
'Lost' by Linkin Park – Single Rating: 4/5 ★★★★☆
It's really hard to believe that 'Meteora' by Linkin Park is twenty year's old. On April 7, the band will release the album. 'Lost' is the new/old song that nearly made it onto the original album. However, it was bumped off for another track that the band preferred at the time, 'Numb'. How 'Lost' remained shelved and almost forgotten for two decades, despite being complete, is amazing.
From the first few bars, 'Lost' is unmistakeably a Linkin Park track. They have a sound that is so unique, and they are probably the most played rock act of the century. With an intro that includes a distinctive drum rim shot that remains a constant in the verses, along with catchy synths and heavy guitars, it's late lead singer Chester Bennington that owns this track. Since his untimely death in 2017, Linkin Park have been on a permanent hiatus, and Bennington is a man truly missed.
Bennington's vocals and lyrics are truly moving and eerily apt as the great man sings, 'I try to keep this pain inside, but I will never be alright'. There is an argument here that Bennington has to be up there as one of the very best frontmen and vocalists to set foot on a stage over the last two decades.
To date, 'Meteora' has sold 16 million albums worldwide. Also, it currently sits at the 8th best selling album of the 21st century. 'Lost' will unlikely dent the higher echelons of the UK singles chart. Especially given the non-guitar genre tastes of today's casual popular music listener. But there is absolutely no doubting that 'Lost' reminds everyone what a force Linkin Park were.
You can take a listen to 'Lost' below.
Be Sure To Follow The Playlist Below For More New Music!
Latest posts by Rob Sapwell
(see all)