Jason Mraz, 'I Feel Like Dancing' – Single Review ★★★☆☆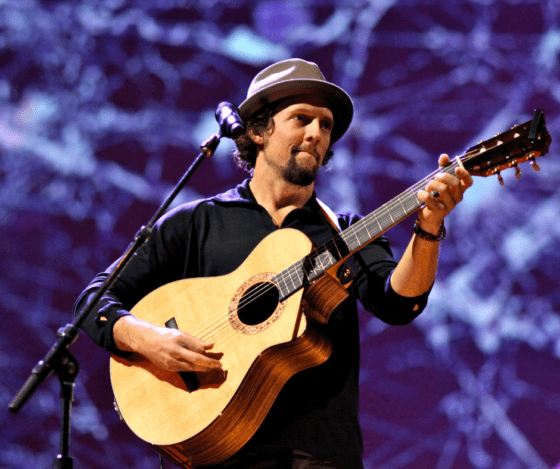 Jump To The Discussion ↓
'I Feel Like Dancing' by Jason Mraz – Single Rating: 3/5 ★★★☆☆
To sell upwards of 12 million copies of any single in this day and age just doesn't really happen anymore. However, one of the exceptions is Jason Mraz, who has achieved this feat with his worldwide hit 'I'm Yours', originally released in 2008. Could the man be on track to do something similar with his latest release?
Mraz is now back this year with his first new music since 2020. 'I Feel Like Dancing' is the first single. It is from his eighth studio album 'Mystical Magical Rhythmical Radical Ride' hitting streaming platforms on the 23rd June.
Earworm
'I Feel Like Dancing' is an earworm of the highest order. Stevie Wonder & Bruno Mars brass section vibes glisten on this track, complemented with Nile Rodgers / Chic style disco influenced guitars. It the bass line that will be the most familiar to any listener though. On a first play through, it sounds heavily early Jamiroquai sounding. But, you then soon realise it's a bass part that sounds pretty much an exact lift from 'Rappers Delight' by The Sugarhill Gang. It is also very similar to John Deacon's bass line from Queen's 'Another One Bites The Dust'. It sounds a little too close for comfort, if truth be told.
It's fair to say that Jason Mraz is a little less well known over this side of the pond. But, you sense 'I Feel Like Dancing' is a hit in waiting. Also, If the album released in June is anything as catchy as this song, Mraz could have a school holiday summer soundtrack hit in his hands.
'I Feel Like Dancing' while not the most original piece of work, certainly is harmless, and you can see this song becoming a staple at wedding receptions, kids discos, and movie troll soundtracks in the not too distant future. The accompanying video setting will also remind you of the the Spice Girls 'Wannabe' video I bet you!
So, let's wait no longer! You can listen below.
Be Sure To Follow The Playlist Below For More New Music!
Latest posts by Rob Sapwell
(see all)