Joe Bonamassa, 'The Heart That Never Waits' – Single Review ★★★★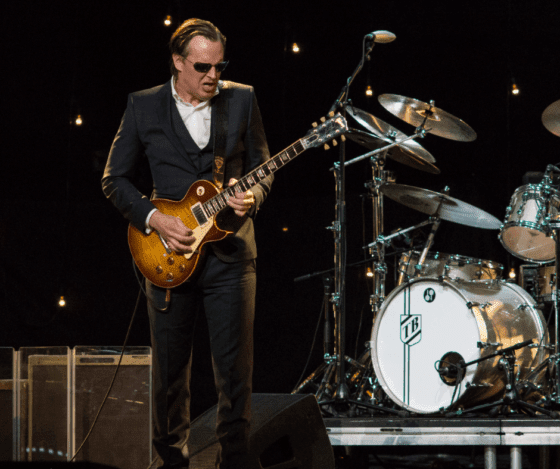 Jump To The Discussion ↓
'The Heart That Never Waits' by Joe Bonamassa – Single Rating: 4/5 ★★★★
Joe Bonamassa, the blues megastar, seems to get better and better with each release. He's been blessing the world with top-notch blues-rock for years, but his energy seems to have no bounds; it grows, and he smashes it like there's no tomorrow with 'The Heart That Never Waits.'
The singer and guitarist, resolute in his natural abilities, saves a genre that, while still popular, hasn't had its chart-topping days in decades. It will never dry up, though, with Joe Bonamassa on the scene! The blues-rock is ferocious, and the sound of this new delivery leads us instantly to a place where only the most pleasing blues sounds exist.
The guitar tone that emerges from the mix is enthralling, and it will be ear medicine for anyone who enjoys playing the guitar. It is unsurprising given the star's consistent ability to fire off classic punchy riffs. However, it's not just the guitar that sends shivers up the spine of the listener. Joe's vocals are captivating, and his pure vocal performance, which is dripping with 'slap your chops' type roughness, leaves an impact unlike any other in the present scene.
Overall, Joe has nailed this one. He's a man at the top of his game and given his penchant for experimenting with guitars; it's safe to assume that his next release will be just as influential!
You can take a listen to 'The Heart That Never Waits' by Joe Bonamassa below. Also, be sure to let us know your thoughts on this new release by commenting beneath this article. As always, we love to hear your feedback. So, do you think that this is one of the best new releases from Joe Bonamassa? Also, are you looking forward to more new music from the guitar guru?
Latest posts by Emily Harris
(see all)