Glitch Project Interview With Colby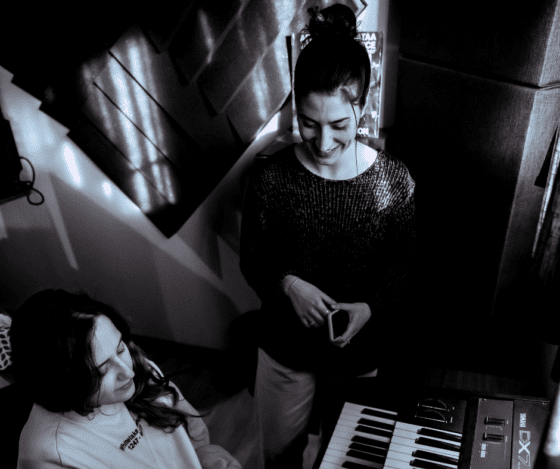 Jump To The Discussion ↓
Glitch Project are a Turin, Italy-based alternative pop-rock duo. Maida (vocals) and Federica (guitar) met in 2018 and formed the duo.
Maida and Federica stopped by for a chin-wag with our very own, Colby.
Colby: What do you like most about being a musician?
Glitch Project: Wow, great question. I think the thing that fascinates us most is the composition, the search for sound, having a project ahead and giving it life.
Colby: Which of your tracks mean the most to you?
Glitch Project: Well definitely Bloom, our latest single. Bloom represents the beginning of a personal and collective journey that we have made in the last year. It represents our new rebirth as musicians, a new sound, new things to tell.
Colby: The first concert ever you played, do you remember? How was it?
Glitch Project: It's been a long time, but we still remember the anxiety before going on stage. it was a very intimate concert and in the end we had a lot of fun and our bad feelings went away right away.
Colby: What do you think is the key to success as a musician?
Glitch Project: We do not believe there is an exact answer to this question. For us it is certainly the bond with those who follow us and those who see themselves in our music, we do not believe there is greater satisfaction.
Colby: If you weren't a musician, what job would you do?
Glitch Project: Maida would certainly be a tattoo artist, she is one of his greatest passions. Federica would work in the advertising sector or in any case in the creative sector. We like to always stay in touch with art regardless of the form it has.
Be sure to visit Glitch Project on Facebook here.
Latest posts by Colby Morrel
(see all)