Franz Ferdinand, 'Curious' – Single Review ★★★★☆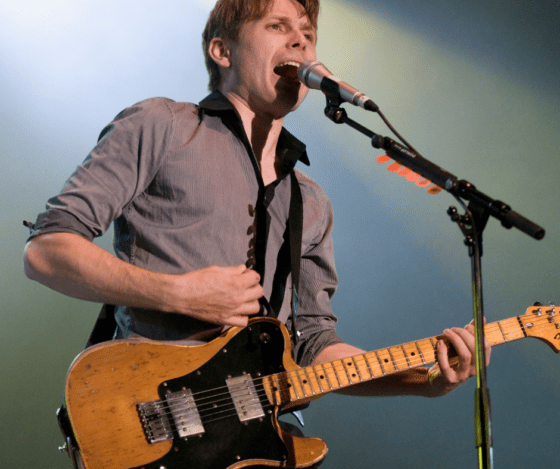 Jump To The Discussion ↓
'Curious' by Franz Ferdinand – Single Rating: 4/5 ★★★★☆
Franz Ferdinand get the party started with their new single 'Curious,' which is from their upcoming album 'Hits To The Head', out on March 11th.
'Curious' is instantly pleasing and contagious. However, this comes as no surprise given that the Scottish band consistently get the hips jiving in a frenzy. The band's top-notch indie-funk is as fiery as ever, and they fill a hole in the industry that has been crying out for something like this! Also, you'll have a hard time finding a band or single quite like this one; comparable groups in their heydey surrounded them, but fast forward to today, and they're in a class of their own.
The song begins with an ear-catching guitar melody that quickly melds with a foot-tapping drum beat. The bass emerges from the compound quickly, lending a quirky dimension to the mix. The vocals from Alex Kapranos are captivating, and his poetic wordplay pulls us even further into the mix. In terms of delivery, he's on point, and his signature indie technique delights the airways just as it did when the band took the scene by storm in 2004.
As the track progresses, we hear a plethora of new elements emerge. Also, the structure frequently varies, resulting in a journey full of surprises! Furthermore, in the final section, the groove becomes even more entrenched, and you'll be eager to press the replay button by the time it concludes!
You can take a listen to 'Curious' by Franz Ferdinand below. Also, be sure to let us know your thoughts on this new release by commenting beneath this article. As always, we love to hear your feedback. So, do you think that this is one of the best new singles from Franz Ferdinand? Also, are you looking forward to the new album?
Follow The Playlist Below For More New Music!
Latest posts by Emily Harris
(see all)