Franz Ferdinand, 'Billy Goodbye' – Single Review ★★★★☆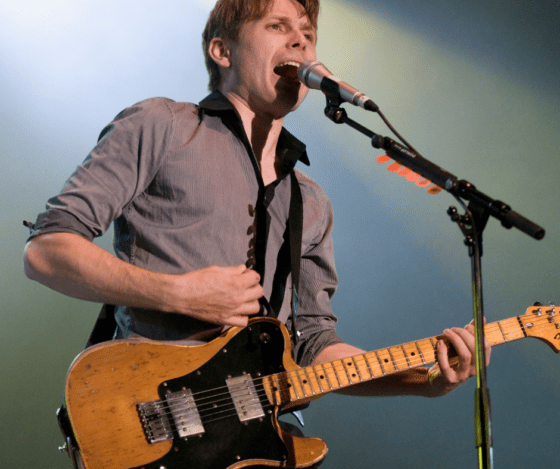 Jump To The Discussion ↓
'Billy Goodbye' by Franz Ferdinand – Single Rating: 4/5 ★★★★☆
The return of Franz Ferdinand and their latest single, 'Billy Goodbye,' will be welcomed by indie music fans. The song is from the band's upcoming new album, 'Hits To The Head,' which will drop via Domino Records on March 11th, 2022.
'Billy Goodbye' is a Franz Ferdinand classic. Furthermore, it immediately transports us to the indie days of the mid-2000s, when the genre was all the rage. Even 16 years after their critically acclaimed album, 'You Could Have It So Much Better,' took the world by storm, they still have the euphoric excitement coursing through their veins.
New Elements
In addition, the group are experimenting musically. They delve deep into their influence songbook and bring a 60s flavour to the forefront of present music. It's exciting to hear the band maintain their signature sound while incorporating new elements like swirling synths and appealing 60s-style vocal hooks.
Alex Kapranos, the band's frontman, is in excellent form. His vocals are still as delightful as they've always been, and he shows off his natural vocal ability. He also serenades the ears for the entirety with a performance that is prevalent in today's game. Similarly, the music is exhilarating, with the feel-good indie guitar tones having another chance to shine.
Overall, Franz Ferdinand have discovered a brilliant method to adapt to the present scene while simultaneously addressing the needs of their devoted fan base. Also, the band have given us a clear indication of what to expect from their forthcoming album.
You can take a listen to 'Billy Goodbye' by Franz Ferdinand below. Also, be sure to let us know your thoughts on this new release by commenting beneath this article. As always, we love to hear your feedback. So, do you think that this is one of the best new songs from Franz Ferdinand? Also, are you looking forward to their new album, which is to drop next year?
Latest posts by Emily Harris
(see all)