Foals, '2001' – Single Review ★★★★★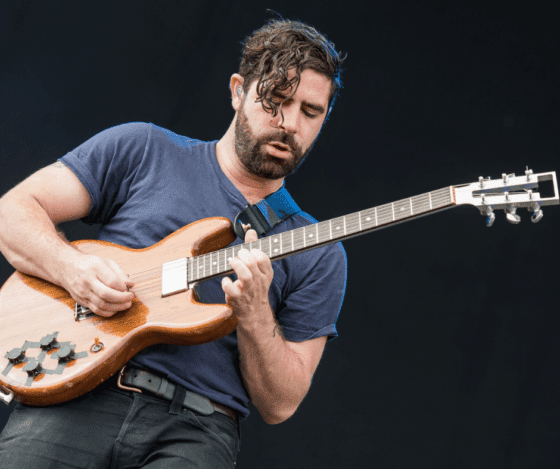 Jump To The Discussion ↓
'2001′ by Foals – Single Rating: 5/5 ★★★★★
With their new single release, '2001', Oxford indie-rockers Foals remind us why they are one of the best bands in the game. It's a single from the group that began its career in 2005 that has had us smitten since its arrival at our offices, and given its timeless quality, we doubt we'll be sending it packing anytime soon!
'2001' is quintessential Foals, displaying new and improved aspects and aesthetics and adding to their already remarkable hits record. It starts with a feel-good percussion beat that seamlessly blends with a warm guitar that strikes with a pleasing cadence, full of charisma. There are a variety of vibes leaking out here, including rock, funk, and disco, and the band skilfully blends them all together to produce a sound that is appealing for all the right reasons!
Yannis Philippakis, the band's frontman, is as piercing as ever, his joyful vocal tones floating through the airways with distinction. He opens up with his desire for brighter days and the essence of summer. His dreamy performance infuses us with tremendous energy. Also, his lyrics, with a story about looking forward with brilliant eyes, usher in the warmer months like no other.
'2001' is track four on the band's upcoming album, 'Life Is Yours,' which will be out on June 17th.
So, wait no longer, you can take a listen to the new single '2001' by Foals below. Also, be sure to let us know your thoughts on this new release by commenting beneath this article. As always, we love to hear your feedback. So, do you think this is one of the best new releases from Foals? Also, are you looking forward to their new album?
Be Sure To Follow The Playlist Below For More New Music!
Latest posts by Emily Harris
(see all)