Coldplay And BTS, 'My Universe' – Single Review ★★★★★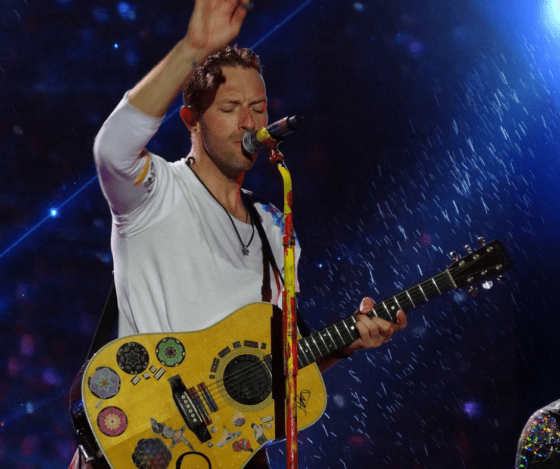 Jump To The Discussion ↓
'My Universe' by Coldplay And BTS – Single Rating: 5/5 ★★★★★
Coldplay and BTS collaborate on one of the most energising songs of 2021 with, 'My Universe'. The two, who have previously lauded each other, have finally teamed up, and with this new performance, they deliver the goods.
'My Universe' is a futurist treasure with a powerful beginning that doesn't let up as the song goes. Chris Martin, the lead singer of Coldplay, leads the way, which comes as no surprise considering his decades of expertise at the top of the game. His vocals are incredible! In addition, the music that accompanies his performance sends shivers up the spine for all the right reasons.
Get Up And Move
There's something about this song that makes you want to get up and move. It's cheerful and upbeat, but dig deeper, and you'll find that the meaning has a lot of weight. They talk about their other being their universe, but there's a lot more to it than that. BTS are also in the mix, though they don't play too much of a role from what we can hear. It could easily have been a Coldplay song, and the addition of BTS may not have made much of a difference in the result.
But, the addition although small from BTS is still refreshing, and they add a new dimension to the sound which Coldplay regularly provide. Their vocals are charming, and they bolster the lead vocal, which is coming from Chris.
So, is this the start of many collaborations between the two? Well, considering their close links in recent times, it will be no surprise to witness them teaming up once again.
You can take a listen to 'My Universe' by Coldplay and BTS below. Also, be sure to let us know your thoughts on this new release by commenting beneath this article. As always, we love to hear your feedback. So, do you think that this is one of the best collabs of recent times?
Latest posts by George Millington
(see all)