Christine And The Queens, 'Je Te Vois Enfin' – Single Review ★★★★☆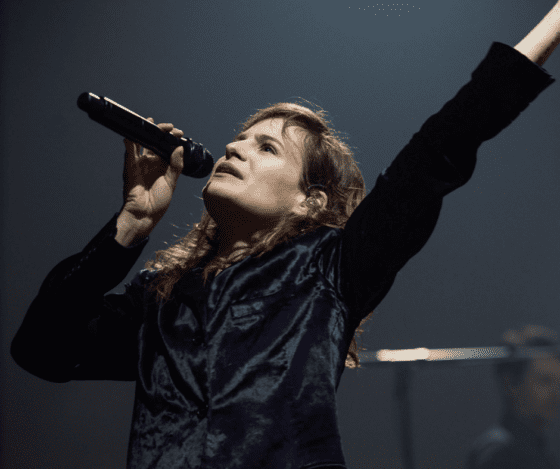 Jump To The Discussion ↓
'Je Te Vois Enfin' by Christine And The Queens – Single Rating: 4/5 ★★★★☆
Christine And The Queens, the champion of the indie-pop genre from France, has us captivated with her new single, 'Je Te Vois Enfin'. The fresh tune is now available on all platforms, and it does a great job of getting the blood pumping!
Even if we are unable to understand a word the singer-songwriter is saying due to the absence of a translation plugin, it is abundantly evident that she is overflowing with passion. The tones in her voice assist us in comprehending this. Also, as demonstrated by Christine's single, the experience of listening to new music performed in a language other than one's own can occasionally provide a sense of surprise and excitement.
Vocal Ability
The mesmerising vocal ability demonstrated by Christine has us in a trance as the track ascends to its melting point. Moreover, her one-of-a-kind qualities give us the shivers, and her versatility as a contemporary singer never ceases to astonish us. The music is just as convincing, and the prelude has an atmosphere reminiscent of the 1980s. In addition, a pulsating bass lead drives us forward, followed by a drum beat saturated in reverb. It is a technique that was common in a lot of the pop classics of the 1980s.
The tempo of the song picks up as it progresses. Also, the vocal melody that Christine sings in the refrain—arguably one of her best performances—settles itself firmly in the listener's mind.
You can take a listen to the new single 'Je Te Vois Enfin' by Christine And The Queens below. Also, be sure to let us know your thoughts on this new release by commenting beneath this article. As always, we love to hear your feedback. So, do you think that this is one of the best new singles from Christine?
Be Sure To Follow The Playlist Below For More New Music!
Latest posts by Emily Harris
(see all)