Billie Eilish Shares The Stage With Labrinth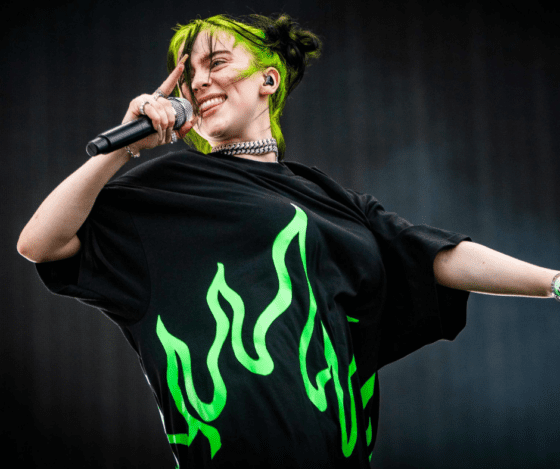 Jump To The Discussion ↓
Billie Eilish surprised fans during Labrinth's Coachella set over the weekend. On Saturday night, April 15th, the 'Bad Guy' hitmaker came out on stage to perform their collaboration 'Never Felt So Alone' to a rapt audience.
This wasn't the first time the duo had performed the duet live. Billie had previously invited Labrinth to perform at her December concert at the Kia Forum in Inglewood, California. The song, which was co-produced by Billie's brother Finneas, was first heard on the HBO hit teen drama 'Euphoria.'
It's no surprise that Billie and Labrinth's collaboration has been a hit with fans. Both artists have established themselves as creative forces in the music industry, each bringing their own distinct style and approach to their work. Billie's haunting vocals and Finneas' production skills perfectly complement Labrinth's soulful sound, resulting in a powerful and emotional track.
With both artists constantly pushing boundaries and exploring new territories in their music, it's exciting to see what they'll come up with next. We hope this isn't the last time we see Billie and Labrinth collaborate on stage, and we can't wait to see what else they have in store for us in the future.
Latest posts by George Millington
(see all)