Biffy Clyro are back with their new track 'Space'. Taking us on a journey with this track. It captivates with an infectous vocal and a tender melody which provides plenty of sentiment.
I have seen this band perform live on many occasions and they never disappoint. They prove they are one of the most beautiful rock bands time and time again and their new track 'Space' is no exception. It kicks off with a calming structure with lead singer 'Simon Neil' instantly opening with a top-class vocal performance. You can hear his emotion dripping through the mix. Also, he takes us to a place of calm and tranquillity with his bright and witty lyricism.
Brazen
As you would expect, the chorus comes brazenly. Furthermore, it is colossal with the instruments thumping down like thunder. But, it takes a more tender arrangement compared to some of their rockier hits. However, it does still come with plenty of energy, and it still provides the stadium rock quality which the band deliver so well.
I relish how the band keep re-inventing their sound. They fuse a variety of new sounds on this track, and it drives its way through with conviction with a gushing harmony pushing through in the chorus sections. It is heartfelt too with the band proving that they are not just impeccable songwriters but potent storytellers also. It ends triumphantly with the track picking up the pace and the music charismatically drives forward to the finish line in true Biffy fashion.
For me, it is one of the best tracks I have heard from the Scottish rockers. Moreover, they prove that they are still taking giant leaps with each new release gripping. You can take a listen to 'Space' by Biffy Clyro below. Also, be sure to let us know your thoughts to the new track by commenting on our social media accounts below.
---
FREE Magazine Every Saturday!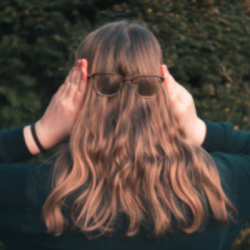 Latest posts by Emily Harris
(see all)