5 Seconds Of Summer, 'Complete Mess' – Single Review ★★★★☆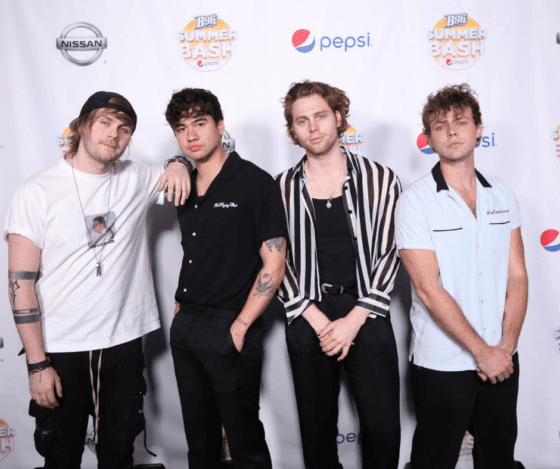 Jump To The Discussion ↓
'Complete Mess' by 5 Seconds Of Summer – Single Rating: 4/5 ★★★★☆
With their new track, 'Complete Mess', 5 Seconds Of Summer make a spectacular comeback! Also, the Australian group's latest release indicates their transcendence, as it sees the boys delve even deeper into their pop hemisphere.
The world may be a tangle, and 5 Seconds Of Summer may feel like a mess when they're around a certain someone. But, one thing is sure: this tune is not a problem, not in the least! Furthermore, with their triumphal sound once again flying out of New Music Friday, the band fills a void in the business!
'Complete Mess' begins with a gentle and distant low focused guitar lead that prepares the way for Luke Hemmings' extraordinary vocal delivery. His vocals draw us in. Additionally, his message makes an impact from the first note: he is head over heels for someone, so much so that he feels shaky when they are present.
The song's progression is interesting; it is a voyage that builds up with momentum and eventually gets to the summit, which is the booming chorus! Furthermore, all band members excel in the refrain and smash through the mix with merit! Also, they demonstrate how far they have come since their debut album in 2014; revealing their maturity while maintaining loyalty to the sound that sent them to the top in the first place.
You can take a listen to 'Complete Mess' by 5 Seconds Of Summer below. Also, be sure to let us know your thoughts on this new release by commenting beneath this article. As always, we love to hear your feedback. So, do you think this is one of the best new singles from 5 Seconds Of Summer? Also, are you glad to see 5 Seconds Of Summer return?
Follow The Playlist Below For More New Music!
Latest posts by Emily Harris
(see all)