Young Thug, 'Tick Tock' – Single Review ★★★★★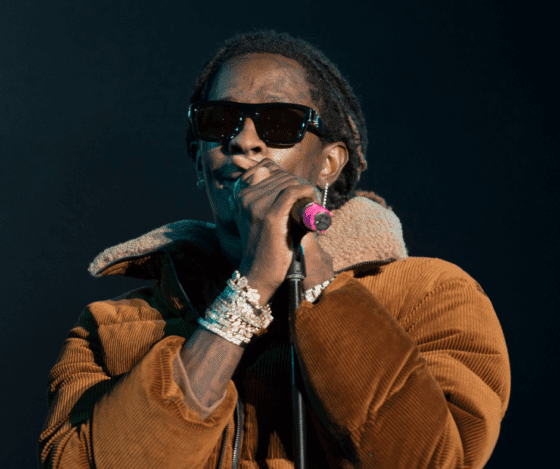 Jump To The Discussion ↓
'Tick Tock' by Young Thug – Single Rating: 5/5 ★★★★★
Young Thug, born in Atlanta, is back with a new single called 'Tick Tock'. With this release, the hip hop trailblazer takes us on a journey through modern times and his spectacular life experiences. 
It is euphonic for all the right reasons from the moment it kicks off. Furthermore, it begins with a synth rhythm that stops and starts, and Young Thug leaps out with his trademark drills. He's a million miles away from being prosaic, and his distinct charm shines through right away.
The cadence from the instrumental is infectious, with a movement that even the most jaded listener will find difficult to resist. Furthermore, the drums arrive uniquely compared to many other tracks in the game. Also, the unconventional and memorable arrangements pave a new path forward in the rap and hip hop scene.
With his rap performance, he is fearless. Young Thug's bars are dripping with energy, and his melodies sink deep into the soul. They create an earworm that keeps us hooked, luring us back in time after time. Additionally, the rapper's novel approach to music creation keeps him at the top of the ranks.
Overall, 'Tick Tock' is a joyous gem that is desperately needed now more than ever. Young Thug's path is empowering; he despises sticking to the status quo and finds new ways to explore, making him the pioneer! Great job, Young Thug; we'll be keeping this one close for a long time.
You can take a listen to 'Tick Tock' by Young Thug below. Also, be sure to let us know your thoughts on this new release by commenting beneath this article. As always, we love to hear your feedback. So, do you think that this is one of the best new tracks from Young Thug?
Latest posts by Emily Harris
(see all)