Yeah Yeah Yeahs, 'Burning' – Single Review ★★★★☆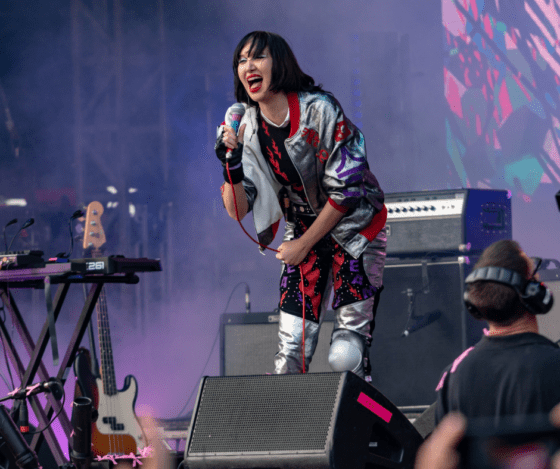 Jump To The Discussion ↓
'Burning' by Yeah Yeah Yeahs—Single Rating: 4/5 ★★★★☆
'Burning', the new song from Yeah Yeah Yeahs, brings the band's infectious rock sound to the forefront. The New York band that got its start in 2000 has given us a preview of what to expect from their upcoming album, 'Cool It Down'. It will be out on September 30. Based on what we have heard thus far, the record is going to be a real treat!
'Burning' ushers in a new era for the band by fusing a fresh charisma with a signature sound that they have been providing us for many decades. This sound was initially introduced to us by the band on their debut album. It is a moving release with a nail-biting piano arrangement that leads us to a vocal from Karen Lee Orzolek that is arguable up there with her best performance in recent memory. This release is a testament to Orzolek's ability as a vocalist.
Captivating
This song exudes an infectious air of self-assurance. Also, although the band had a break for a while a few years ago, they are back together in full force now and are determined to continue their mission of blowing us away. There is a slow buildup to the climax, and it takes some time to get there. But, the overture is captivating and keeps us fixated. In addition, a guitar riff propels the song ahead until it eventually collides with a booming drum cadence that fills the area with a quality reminiscent of a stadium performance.
You can take a listen to 'Burning' by Yeah Yeah Yeahs below. Also, be sure to let us know your thoughts on this new release by commenting beneath this article. As always, we love to hear your feedback. So, do you think this is one of the best new releases from Yeah Yeah Yeahs? Also, what is your favourite song from the band?
Be Sure To Follow The Playlist Below For More New Music!
Latest posts by Emily Harris
(see all)