Tove Lo, 'Borderline' – Single Review ★★★★☆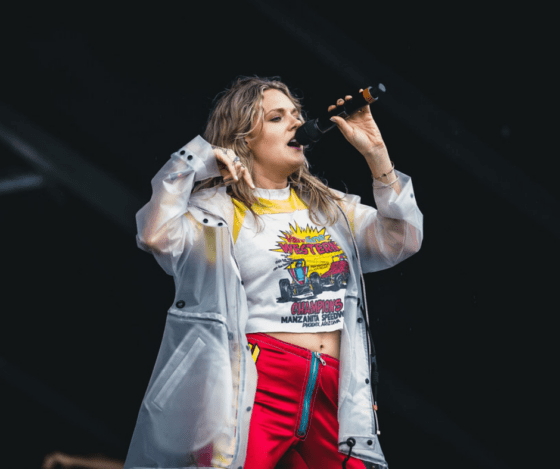 Jump To The Discussion ↓
'Borderline' by Tove Lo – Single Rating: 4/5 ★★★★☆
The latest musical offering, 'Borderline' by Tove Lo (pronounced 'Too – Va – Loo') seems to have been released as a one-off as the Swedish star extensively tours North America promoting her 2022 album release, 'Dirt Femme'.
'Borderline' is rumoured to have been hanging around as a project since 2018. Also, it is co-written by none other than Dua Lipa. If the song is over four years old, it has been worth the wait.
Catchy
'Borderline' starts off with a very Prince-esque 'Sign O' The Times era bass line, and the overall beginning feel of the track is in a similar wheelhouse to Miley Cyrus's 'Flowers'. The electronic bass line is the constant, and it's the hook. It's a catchy, dynamic, and atmospheric song, and the hedonistic chorus to 'Borderline' really hits home as Lo sings in her sultry tones, 'Tonight for the rest of my life, I'm gonna be stuck on you'.
Tove Lo is no stranger to a hit. Also, she is an immensely talented songwriter in her own right. Moreover, Lo co-wrote Ellie Goulding's 'Love Me Like You Do' back in 2015. That song got to No. 1 in 25 countries. Therefore, Tove Lo knows what she is doing for sure, just ask many of the acts she has collaborated with – Duran Duran, Lorde, Kylie Minogue, Charlie XCX, Coldplay, and the list goes on and on.
Just over two minutes into the track, the song breaks down to a Joy Division styled guitar line, and the ending is truly original with a spoken word outro and fade out, leaving just Tove Lo's isolated vocals.
But, what is 'Borderline' about? Tove Lo describes the song as being on the 'edge of love'. Also, the accompanying video is a barmy affair. A crash test dummy appears to kidnap the singer. She falls in love with the dummy and then dies with the dummy. Video confusion aside, 'Borderline' has 'hit' written all over it. However, will it find its way onto Tove Lo's UK collection of top ten singles? Here's hoping.
So, ready for 'Borderline'? You can take a listen below.
Be Sure To Follow The Playlist Below For More New Music!
Latest posts by Rob Sapwell
(see all)