Thomas Cole And Nathanael Hall, 'Free Fallin' – Single Review ★★★★☆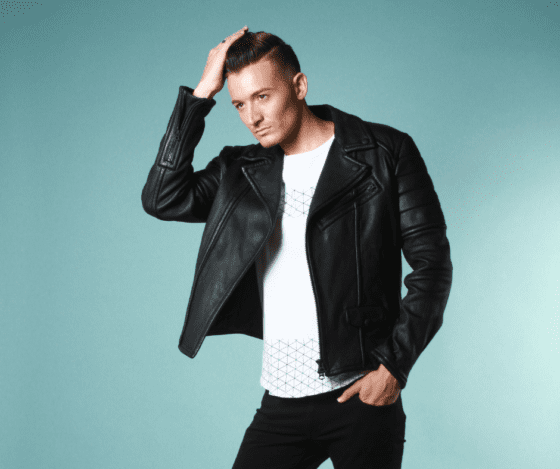 Photo Credit: Thomas Cole
Jump To The Discussion ↓
'Free Fallin' by Thomas Cole And Nathanael Hall – Single Rating: 4/5 ★★★★☆
Thomas Cole, the New York-based singer-songwriter, is taking off once again with his new single, 'Free Fallin'. The latest gem from the forward-thinking artist also features Nathanael Hall; the two are in top form!
The new release is full of charisma, and the electronic pop edge it brings is irresistible. The vocals are strong, and the melody in the chorus stays with us for a long time! Furthermore, keeping our feet from moving to the groove is a challenge, and the adventure is one in which we can fully submerge ourselves.
Also, one of the aspects of the song that stands out the most is the narrative, which Thomas delivers with heartfelt passion. He also talks about how easy it is for people to hurt themselves when they try to prove their worth to others, especially those who are quick to criticize.
Thomas said about the release: "Every time we fail or get rejected, it hurts, right? We allow ourselves to be vulnerable, laying our cards on the table, trying to convince someone with power that we are worthy, to wind up right back where we started… it hurts. And as artists, we put ourselves in that situation ALL. THE. TIME. It's masochistic putting ourselves through that kind of emotional turmoil over and over again… but we have a dream! And we will keep exposing ourselves to failure until we succeed."
You can take a listen to 'Free Fallin' by Thomas Cole below. Also, be sure to let us know your thoughts to this new release by commenting beneath this article. As always, we love to hear your feedback. So, do you think that this is one of the best new releases from Thomas Cole? Also, are you looking forward to more new releases from the New York artist?
Be Sure To Follow The Playlist Below For More New Music!
Latest posts by Emily Harris
(see all)