The Sherlocks, 'Sirens' – Single Review ★★★★☆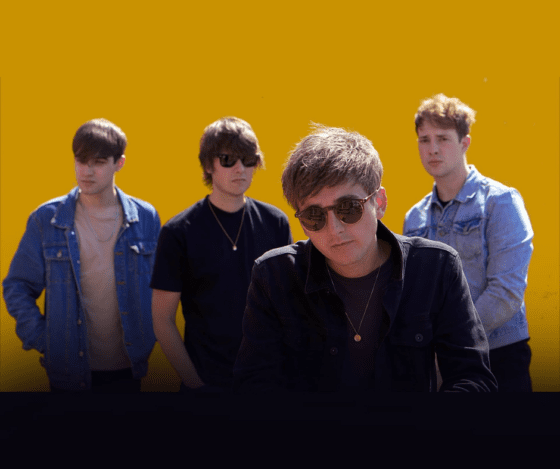 Jump To The Discussion ↓
'Sirens' by The Sherlocks – Single Rating: 4/5 ★★★★☆
The Sherlocks are underrated as well as unashamedly consistent. The band are seldom mentioned as critics favourites, but out of their three albums, two have made it into the U.K top ten. Their fourth LP offering 'People Like Me & You' should be a good bet to join them.
'Sirens' is the first single this week from the new album that has a due date of August 11th. It is a strong single release for sure!
'Sirens' begins at a fast-paced tempo with a Kasabian-esque 'Empire' era intro. Also, lead singer Kiaran Crook vocals sound like a cross between Richard Ashcroft and ex-Kasabian frontman Tom Meighan. Crook is a strong rock singer without a shadow of a doubt. The wailing lead guitar line is superb also and features heavily across the track.
As Crook belts out 'You're not ready for this' his vocal lead is accompanied with excellent four-piece band musicianship, and the isolated vocal line before the chorus really brings the track to life and takes it up a few notches. There are also some good synth lines going in the background.
Yorkshire
As a fellow Yorkshire outfit, The Sherlocks are always going to find comparisons with The Kaiser Chiefs, and while there are some similarities, the former come across a bit less fun and more serious, which is no bad thing.
After a few listens, you must agree with Crook who says of 'Sirens', 'It's an all-out banger. It just felt like the perfect one to come back with and kick the front door off'.
Produced by Al Groves, who has a great track record working with the likes of Bring Me the Horizon, The Sherlocks sound like they are up for the task in taking the place of Kasabian at the top of the UK indie rock tree.
However, the only minor blot is that the video release (the video is great by the way) has the track down at just over five minutes in comparison to the shorter single. Also, it's a shame that the full edit was not available to stream. The instrumentation on the longer version is utterly brilliant and really shows off the band's musicianship and obvious talent. No vocals – just great playing. The Sherlocks embark on their biggest tour ever in October – catch them while you can. 'Sirens' is glorious.
Be Sure To Follow The Playlist Below For More New Music!
Latest posts by Rob Sapwell
(see all)