The Killers, 'Boy' – Single Review ★★★★☆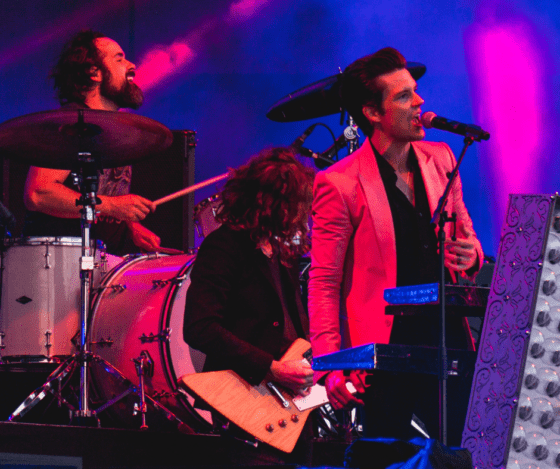 Jump To The Discussion ↓
'Boy' by The Killers – Single Rating: 4/5 ★★★★☆
The Killers, the rock band from Las Vegas, have just released their newest single, 'Boy'. It is a single that the band debuted while performing at Mad Cool Festival, and it is one that we have been obsessed with ever since it was released.
'Boy' features a sound that is reminiscent of the band's earlier work, specifically their 'Human' era. It boasts an anthemic sound. Also, although the single originates from before the band started working on their next studio album, it does indicate what we may expect from their upcoming album. A release the band hopes to have out before the end of the year.
The iconic synth line from The Killers is heard at the beginning of the song. It lays the groundwork before a magnificent vocal performance from Brandon Flowers. In typical Brandon fashion, he glues our attention to the speakers by telling a compassionate story that, according to him, reflects the life of a young adult living in Utah. The music captures the fervour of the lyrics, and the track truly comes to life in the middle. Here, the drums hit like thunder, and the bass and guitar shake the speakers for all the right reasons.
Overall, a very enjoyable release by The Killers and a track which confirms that the group are still very much at their best!
You can take a listen to 'Boy' by The Killers below. Also, be sure to let us know your thoughts on this new release by commenting beneath this article. As always, we love to hear your feedback. So, do you think this is one of the best new releases from The Killers? Also, are you looking forward to their new album, which will likely arrive later this year?
Be Sure To Follow The Playlist Below For More New Music!
Latest posts by Emily Harris
(see all)