The Killers return more prominent and bolder than ever with their new track 'My Own Soul's Warning'.
For me, I was not hugely digging their previous release, but yet this one is ticking all the right boxes. We hear the Las Vegas band power through in a mighty fashion. Also, I think they are back at their very best. It is anthemic, and it is hard to find fault with it as it glistens through the speakers.
It kicks off with a gentle intro with a synth lead building with Brandon Flowers delivering a divine vocal performance. He takes us on a journey from the get-go, and he talks about wanting to get back to where his loved one is. The music then steps up, and before we know it, we are in with all guns blazing in real Killers fashion. A substantial sounding synth is what this band do so well, and they have provided the goods on 'My Own Soul's Warning'.
Passion
The verse has a poignant feel with the emotion dripping out of the microphone. Also, the guitar lead which accompanies it is awe-inspiring proving that the band still have the burning passion which we heard so much in the groups early releases. The real treat though is in the chorus with a massive melody which grips and does not let go.
Overall, it is a very robust track from The Killers. They have brought back the edge and indie feel which I have been missing from them in recent times. Also, they prove how relevant they still are as a global indie name. Because this for me could be one if not their best track to date. It has all-round good vibes flowing out of it. You can listen to the new single 'My Own Soul's Warning' by The Killers below.
---
FREE Magazine Every Saturday!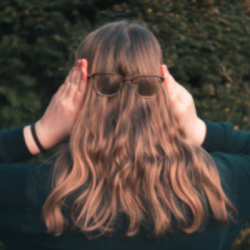 Latest posts by Emily Harris
(see all)