The Drums, 'I Want It All' – Single Review ★★★★☆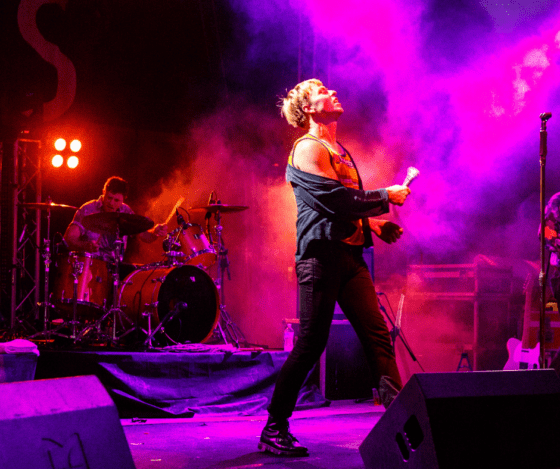 Jump To The Discussion ↓
'I Want It All' by The Drums – Single Rating: 4/5 ★★★★☆
At the start of this century's second decade, The Drums were voted by Pitchfork readers as the 'Best Hope for 2010'. It's safe to say since then the road for the band has been anything but smooth. The Drums these days are essentially a one-man outfit, and that man is Jonathan Pierce. What hasn't changed however, is his knack of being able to write a good song. His latest single 'I Want It All' is exactly that.
Unique
The Drums sound is unique and familiar at the same time. 'I Want It All' starts in an unsurprising fashion with a throbbing bass line and catchy synths. A very subtle jangly guitar part joins the song shortly after. The hook to any Drums track is Pierce's wonderful vocal lines and layered harmonies. He is a magnificent singer, with a truly brilliant style. A cross between New Order's Bernard Sumner, mixed in with a lighter version of The Strokes Julian Casablanca's.
'I Want It All' is an immensely personal track. Despite the style being close to The Drums first hit single 'Let's Go Surfing', the words are nowhere near as light-hearted. (Check out the band's first album by the way, the track 'Forever & Ever Amen' – is immense)
'I want to relive you, but I need to forgive you, I need to forget you, but I don't want to lose you' sings Pierce. Heart-breaking and delicate stuff indeed. It's pretty apparent that he did not have a happy or very stable childhood. 'I Want It All' sounds like his call to arms to finally be selfish and happy. He says of the release, 'The song is a declaration that I will take what I was never given. I want the full experience of being human, which includes love and connection I want it all'.
Fair play to you Jonathan…..
Be Sure To Follow The Playlist Below For More New Music!
Latest posts by Rob Sapwell
(see all)