The Aces, 'Always Get This Way' – Single Review ★★★★☆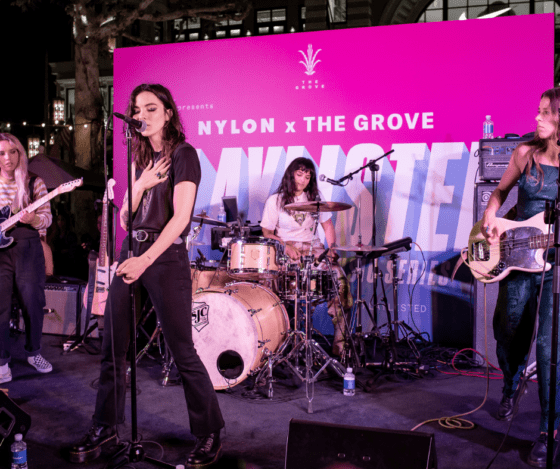 Jump To The Discussion ↓
'Always Get This Way' by The Aces – Single Rating: 4/5 ★★★★☆
Listening to this evidence, 'The Aces' are certainly a band to look out for in 2023. The four-piece alternative pop act, originally hailing from Utah have started to make waves in the U.S while piercing various alternative charts in their homeland.
Their upcoming third album 'I've Loved You For So Long' is out on the 2nd June and second single 'Always Get This Way' released this week.
Signed to Red Bull Records, 'Always Get This Way' starts with a lovely synth hook and chugging guitars. Lead vocalist Cristal Ramirez has a really melodic singing voice and a beautiful tone, in the same vein as Belinda Carlisle. Despite its up-tempo style, the song is immensely introspective, with anxiety inspired and vulnerable lyrics. 'If you could find it in your heart not to tear me apart, you'd be so kind' sings Ramirez, kudos to her being so brutally honest. It's yet another example of a young band bringing mental health to the fore. They must be applauded for that. This just wasn't done twenty years ago.
State of Mind
Ramirez describes her state of mind at the time of writing the track. 'I was in the worst mental state of my life when writing Always Get This Way, filled with anxiety, and having panic attacks almost every night, I took everything in me to make the 45-minute drive to the studio that day. I was just there to make something, I was just there to feel better'.
You really have a feeling that The Aces will make it big after listening to this song. They have a hint of Haim, the Bangles and Fleetwood Mac about them. Also, 'Always Get This Way' is an immensely catchy track – best of luck to them.
Finally, a big shout out to Katie Henderson on lead guitar. She produces a wonderful solo on 'Always Get This Way', Lindsey Buckingham – eat your heart out.
So, let's wait no longer! You can listen below.
Be Sure To Follow The Playlist Below For More New Music!
Latest posts by Rob Sapwell
(see all)