It's rare that a new Christmas single comes along that carries the same festive joy and timeless appeal as the classics, but The Supernova have done just that with their new single 'When You
Smile (It Always Feels Like Christmas)'.
The Supernova are a three-piece band, who don't pin themselves down to a specific genre, but create music in the realms of classic pop-rock and rock 'n' roll, with influences spanning from The Beatles, to Noel Gallagher, to Leonard Cohen. Their music is energetic, heartfelt and uplifting, aiming to spread positivity wherever it reaches.
'When You Smile' has all of the ingredients for a modern Christmas hit; it's infectiously catchy, meaningful and nostalgic without ever feeling like a cliché. Musically, the song features a driving rhythm that builds throughout, while the vocals deliver the lyrical content emotively, with a warming and uplifting tone. And, of course, it just wouldn't be a Christmas song without a hint of
sleigh bells.
If you're on the hunt for a brand-new festive anthem for your Christmas playlist this December, look no further. The Supernova have nailed it with 'When You Smile (It Always Feels Like
Christmas)'. You will be enjoying that warm, loving Christmas feeling in no time!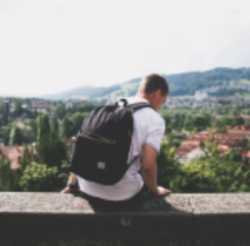 Latest posts by George Millington
(see all)