Pop fans far and wide are embracing the idea of SELPINK. It is a Selena Gomez and Blackpink collaboration with the megastars teaming up for a new single. The track which is to be one of the biggest from Selena is 100% happening, well it appears so based on Selena's recent tweet.
Furthermore, some fans have been speculating whether the news is just rumour. However, Selena has publicly come out to set the record straight by writing this on Twitter: "So SO excited to announce @ygofficialblink and I have a new song coming out Aug 28! (sic)"
Excitement
Fans have been struggling to contain their excitement. One Selena and Blackpink thirsty fan commented "Selena was my first ever fav and this collab has me so excited i never thought we would have a selpink collab"
Also "Okay selpink is happening and i couldnt wait for Aug 28 to come. we cant be friends if you are not excited about it"
Another wrote how passionate she is about getting the single to number 1, writing on Twitter she said "Drake, Cardi, and Bruno stans. We just want 1 week. 1 week and then y'all can do what you will. We're getting SELPINK that number 1 debut. Idc if we have to trend hashtags all week, we're getting it done. U .s. citizens need to get their priorities straight."
Pre-save
Well, not long to wait now, guys. The track will soon be here and will be officially available on Aug 28. However, you can pre-save it today to ensure you get it the moment it comes out. Click here to pre-save.
So what are your thoughts on SELPINK? Are you looking forward to listening to their collaboration? Let us know by commenting on our social media accounts. As always, we love to hear your opinion.
FREE Magazine Every Saturday!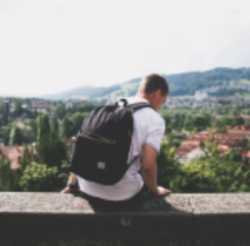 Latest posts by George Millington
(see all)