Red Hot Chili Peppers, 'Black Summer' – Single Review ★★★★☆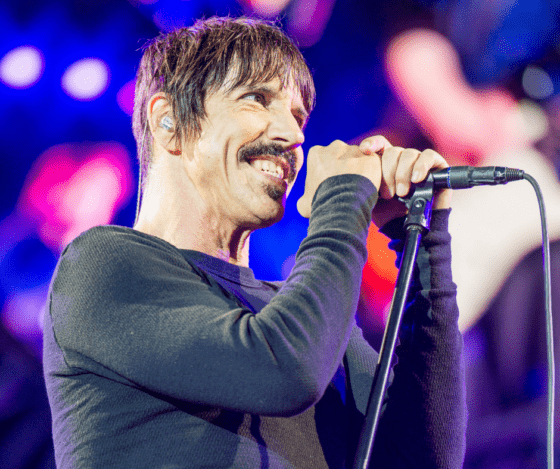 Jump To The Discussion ↓
'Black Summer' by Red Hot Chili Peppers – Single Rating: 4/5 ★★★★☆
Red Hot Chili Peppers invite us back into their world of funky punk rock with their new release 'Black Summer'. The new single from the LA group is from their upcoming new album, 'Unlimited Love', which is out on the 1st of April.
This new one will most certainly be medicine to the ears of a diehard RHCP fan! It is quintessential Chili's with their trademark flavours seeping from every facet of their production. However, for someone who often sits on the fence, undecided on their sound, it is not likely to pull you any closer. Furthermore, it does not provide a considerable amount more than their previous hits!
'Black Summer' begins with the band's hallmark guitar tone reverberating around the speakers. The guitar prelude is followed by a scorching bass riff and Anthony Kiedis' lead vocal delivery. Instantly recognisable, the band moves on to a powerful refrain with a melody that stands out among the band's biggest songs from their inception to the present day. However, it doesn't seem remarkably fresh until the guitar bridge arrives after the first chorus, and before this, they don't reinvent the wheel too much by following a path they've travelled many times before.
Highlight
But as that guitar bridge comes in, everything changes! The guitar tones float effortlessly through the airways, blending in well with the bass and drum rhythms. It is this section that keeps us engrossed in the piece, and the instrumental prowess is difficult to fault!
You can take a listen to 'Black Summer' by Red Hot Chili Peppers below. Also, be sure to let us know your thoughts on this new release by commenting beneath this article. As always, we love to hear your feedback. So, do you think this is one of the best new singles from Red Hot Chili Peppers? Also, are you looking forward to their new album, which is out in April?
Follow The Playlist Below For More New Music!
Latest posts by Emily Harris
(see all)