So, another work week draws to an end, and it brings with it some of the hottest tracks to come out of new music Friday. Overall, it is an intense week for new music, with plenty of fresh sounds for us all to enjoy. Here are some of our top picks.
Passenger – Queenstown
Passenger takes giant leaps with each new release. He found massive fame back with his hit single 'Let Her Go', and he follows a similar sound here on 'Queenstown'. A truly nail-biting track with a mesmerising gritty vocal and also a soft guitar plucking at the heartstrings.
---
Katy Perry – Smile
Bringing the feel-good this week is pop starlet Katy Perry. 'Smile' is a pop gem and also a genuine summer hit which many will be relishing this Friday morning. She provides her signature vocal in style as well as offering new elements to her music foundation.
---
Jay Ebby East – On The Other Side Ft Daniel J. Rutter
Jay Ebby East has teamed up with Daniel J. Rutter for one of the most poignant rock tracks of recent times. It is a track which gives hope to all those caught up in these crazy times. Truly hitting home, it also provides plenty for thirsty rock fans with killer guitar leads and a melody which grips.
---
The Hunna – I Wanna Know
The Hunna impress us yet again with 'I Wanna Know'. It is an upbeat track which fires like a bullet. Also, the track kicks off with a robust intro, and it blossoms into a colossal sound which could fill a stadium twice over. Catchy is an understatement with the group driving their catchy melodies in an overall trendy fashion.
---
So, these are our top picks this new music Friday. But, there are plenty more which are grabbing our attention today too. Furthermore, you can listen to all our favourites in our playlist below.
---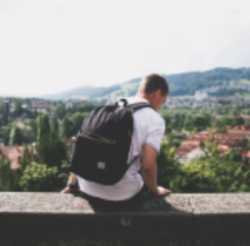 Latest posts by George Millington
(see all)