BBC Radio 1's Live Lounge Allstars cover of 'Times Like These' by Foo Fighters is potentially going to make history this week with a chart-topping finish. However, yet again 'Blinding Lights' is proving to be a tough cookie to beat.
It was only last week that we were reporting on the close positions between Colonel Tom Moore And The Weeknd. However, the Colonels' track did finish number one after a week of climbing the charts. We are predicting that 'Times Like These' will follow suit.
The track which is in aid of Comic Relief and Children In Need is proving to be quite a hit. I am a massive admirer of the single. It includes performances from some of the worlds most prominent names in music. It is a refined version of the already popular release, and it appears the music fans across the UK agree.
Nevertheless, it is not proving easy to keep 'Blinding Lights' back. Martin Talbot, who is the chief exec of The Official Charts Company, has also reiterated the considerable competition at the top of the chart show. He did also make note that the British public are incredibly passionate for a good cause, and he is entirely right.
Dave Grohl
For me, I would love to see it take the crown. After all, it is not only a brilliant single, but it is for a very worthy cause which we all need to support during these unprecedented times. It even got huge thanks from the songwriter 'Dave Grohl' who sent an email to the BBC thanking them for putting the remake together.
Fingers crossed it hits number one. I am sure it will. You can listen to the Live Lounge Allstars cover version below and be sure to share it with your friends. Let's keep spreading the goodwill.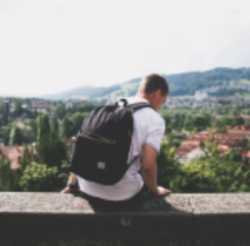 Latest posts by George Millington
(see all)