Pop starlets Little Mix are back with their summer track 'Holiday'. A massive release from the all-girl group with all members flying high vocally.
Any other time, it would be hugely prevalent, but with COVID-19, it is hard to imagine going on a holiday any time soon, (well for the majority of us anyway). Nevertheless, they bring the holiday vibes straight to our homes without us having to jet off to a sunnier isle.
The track kicks off with a pop flavour which makes the group stand out like a beacon. For me, they improve with every release, and this one ticks all the right boxes with infectious melody lines and a beat which grips quickly. Each member provides elegance with their heavenly vocal approach. Also, they delve deeper into their vocal ranges here with plenty of variances too.
Direction
Musically, it is very 'Little Mix'. Of course, but they have a sound which is unique to them. It is a sound which many recognise instantly, and they leverage it effortlessly here. It has all the contemporary directions you would expect from a group who consistently top the charts but yet they add a myriad of new flavours too to keep the fire burning.
Overall, I cannot fault this track one bit. It is a real breadwinner, and its infectious and charming quality is difficult to resist. The chorus comes bold and echoes out well after listening. Also, they have brought the feel-good vibes, which we all need in our lives right about now. It is anthemic too, and I can only imagine how great this one would sound live. Hopefully, sometime soon, we will be able to find out.
You can take a listen to 'Holiday' by Little Mix below. Also, let us know your thoughts to the new release by commenting on our social media accounts.
---
FREE Magazine Every Saturday!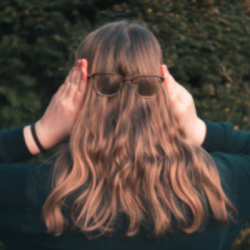 Latest posts by Emily Harris
(see all)