Labrinth rises to the top of New Music Friday with his latest release 'No Ordinary'.
It is the first time I have put pen to paper for Labrinth, and I am just as shocked as you may be. He is the legend who keeps on giving, and his latest hit pushes him even further into the history books.
'No Ordinary' kicks off with a menacing vocal which will get the hairs standing up on the back your neck. Furthermore, Labrinth sings an isolated vocal, and it comes with a super sharp tone, and his confidence drips all over speakers with genuine conviction.
Pace
The track stays relatively condensed for over a minute before a thunderous instrumental arrives, and it comes big! Moreover, a driving synth catapults forward with a crushing sound which sounds as if it is about to blow up. Also, the tempo picks up the pace for a brief moment before Labrinth brings us back to earth with yet another sublime vocal delivery.
So, what is the meaning of 'No Ordinary'? For me, it feels as if it is Labrinth expressing that anything is normal. We can all be ourselves, and there is no shame in doing just that. As a result, he gets his message across conspicuously that nothing is ordinary and what one person may believe is right, another may disagree and vice versa.
The structure regularly changes as the track progresses and I savour the arrangement. Why? Because it keeps the energy flowing. Additionally, it prevents the piece from becoming repetitive which we hear all to often in modern pop. Also, Labrinth delves into a post-genre style which you will probably not find elsewhere.
You can take a listen to 'No Ordinary' by Labrinth below. Also, be sure to let us know your thoughts to his new gem by commenting on our social media accounts.
---
FREE Magazine Every Saturday!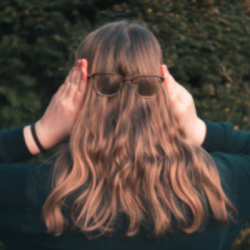 Latest posts by Emily Harris
(see all)