Kacey Musgraves, 'Simple Times' – Single Review ★★★★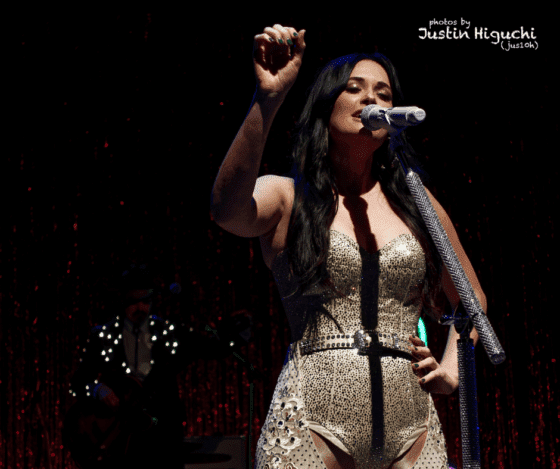 Jump To The Discussion ↓
'simple times' by Kacey Musgraves – Single Rating: 4/5 ★★★★
Kacey Musgraves' new single, "simple times," makes every day feel like Friday. But, why are musicians now naming their tracks with horrible language, and the original is in lower case? What are the chances? As an ex-journalism student, it ruffles my feathers a little. Get your grammar straight, folks!
Nevertheless, grammar police aside, 'Simple Times' is spectacular, and Kacey harkens back to a simpler time in life. She's most likely referring to the negative aspects of celebrity, which typically include a lack of privacy and the inability to do whatever one wants. Although most of us will not relate to this, it is essential reading for everyone who has happy childhood recollections of simpler times.
Kacey Musgraves' voice could melt butter, and her country-pop twang is like candy to the ears! She enthrals with her passion and bolsters her position in the music industry right away. Numerous hooks draw the ears' attention back to the 1990s, and the video supports this approach by emphasising retro fashion, or is this modern fashion that has gone full-circle? You will have to work that out for yourself. 
Various sounds arise from the mix that makes an intriguing experience. Furthermore, after the refrain, a superb piano lead piques the senses and produces a new ambience unlike anything else on the scene.
'Simple Times' is from the new album, 'star-crossed', which came out on the 10th of September alongside a film.
You can take a listen to 'Simple Times' by Kacey Musgraves below. Also, be sure to let us know your thoughts on this new release by commenting beneath this article. As always, we love to hear your feedback. So, do you think that this is one of the best new songs from Kacey Musgraves? Also, what are your thoughts on the official video?
Latest posts by Emily Harris
(see all)