Pop legend Jason Derulo returns with his new gem 'Take You Dancing'. This track has summer qualities flowing from the get-go. I could only imagine how great it would sound sat on a sunny beach drinking a tequila.
It kicks off with a heavenly female vocal lead which sounds pretty similar to a 'Tones And I' vocal. Nevertheless, that soon fades, and we are in with a top-class vocal performance from Jason. As you would expect, he hits all the sweet spots here often delving into his signature high range. The track stays genuine to his great sound. But, yet he also fuses a Latin vibe too with a beat which is challenging to keep at bay.
Magic
The chorus is where the real magic happens. The melody is poignant, and it cements itself deep, possibly even the chorus of the summer with a lead line which many will be echoing out for quite some time. Overall, there are so many hooks in this track. As a result, it pops with infection. It is a dance hit, and if only the dance clubs were open again, this one would be dominating the club scene for sure.
For me, it is a refreshing listen, and it brings a relaxed vibe, which we all need in our lives right about now. Many, have written off 2020 already and I can see why, but we should not disregard this new track from Jason Derulo. It is potentially his best yet. Also, Jason provides plenty for everybody with a myriad of sounds and influences poking out of his tight production.
You can take a listen to 'Take You Dancing' by Jason Derulo below. Also, let us know your thoughts to the singer's new track by commenting on our social media accounts. We love to hear your feedback.
---
FREE Magazine Every Saturday!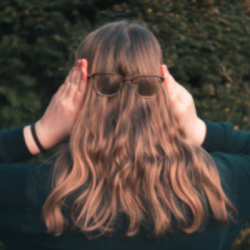 Latest posts by Emily Harris
(see all)