Iron Maiden, 'The Writing On The Wall' – Single Review ★★★★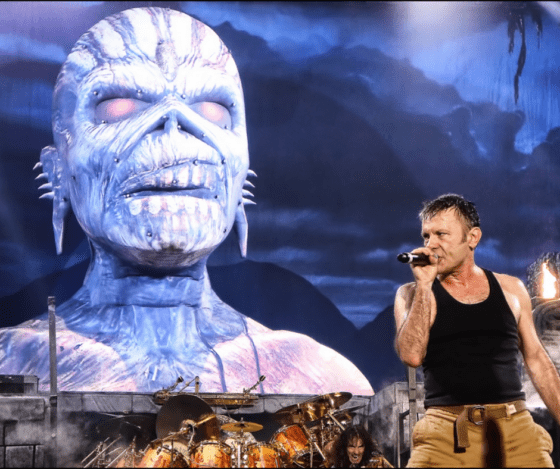 Jump To The Discussion ↓
'The Writing On The Wall' by Iron Maiden – Single Rating: 4/5 ★★★★
Iron Maiden return with a new single, 'The Writing On The Wall,' and it has them rocking to the top once more. It's the British rockers' first release in a long time, and despite the long wait, it's been well worth it since this is the cracker we've all been waiting to hear!
As always, the new single is triumphant, with a colossal texture that will have you clinging on for dear life. Furthermore, the bold guitar riffs fly to the top of the complex with enthusiasm, and the drums slam hard with thundering bites!
Bruce Dickinson's vocals are on point; he stands out in the mix with distinction, adding his signature touch as the song progresses. Furthermore, his tones are as pleasing as ever, with him adding a rock & roll crunch to the soundscape with his unique vocal skills.
New Degree Of Refinement
Also, the guitars acquire a whole new degree of refinement. They don't take the limelight hugely until the middle of the song. But, they don't let go of the ears when they hit the melting point! Furthermore, they tear through the mix and steal the show! They're audacious, and their bold tone makes a lasting impression for all the right reasons.
Overall, Iron Maiden's 'The Writing On The Wall' is one of their most powerful songs. It's somewhat different from their previous releases. But the group's signature quality drives it forward, and they'll undoubtedly win over a new generation of die-hard fans with this performance. Guys, you've done a fantastic job!
You can take a listen to 'The Writing On The Wall 'by Iron Maiden below. Also, please let us know your thoughts on this new release by commenting on this article. As always, we love to hear your feedback. So, do you think this is the best new song from Iron Maiden?
Latest posts by Emily Harris
(see all)