Hawthorne Heights, 'Lucerne Valley' – Single Review ★★★☆☆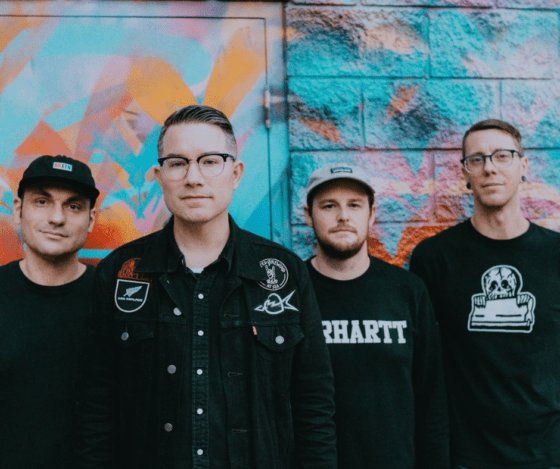 Jump To The Discussion ↓
'Lucerne Valley' by Hawthorne Heights – Single Rating: 3/5 ★★★☆☆
Arguably one of the strongest bands to come out of Ohio over the years, 'Hawthorne Heights' are back with a bang in 2023 releasing their new single 'Lucerne Valley' out this week. This release marks their first new music since 2021 LP 'The Rain Just Follows Me'.
'Lucerne Valley' is pure nu-punk and EMO. A very catchy guitar riff intro starts us off which provides the consistent hook and melody, and it's a just a very solid four-piece band performance with great layered guitars and equally superb drumming delivered by Chris Popadek.
But it's vocally where Hawthorne Heights are the most interesting. All the band are very strong vocal performers, with JT Woodruff's softer lead vocals in the verses, backed up by Beach Boys-esque backing vocal harmonies by the rest of the band. The 'unclean' vocals that also make an appearance, performed by Mark McMillon bring another texture to the track.
JT Woodruff wrote 'Lucerne Valley' while on a family retreat out in the Mojave Desert. The quietness of nature must have certainly inspired him. Woodruff states "While writing this song I was thinking about how there is something comforting in loneliness, and how we have become overrun with notifications from someone trying to buy and sell our distractions. We look at our phones all day, and they wipe away all of our potential, by raining constant notifications". Totally true, a world without phones could be a much simpler and positive place.
Overall, any fans of Blink 182, Fall Out Boy, Linkin Park or Enter Shikari will enjoy 'Lucerne Valley'. Hawthorne Heights have been around for nearly 20 years now and they deserve a bit more mainstream success, agree?
Be Sure To Follow The Playlist Below For More New Music!
Latest posts by Rob Sapwell
(see all)