Halsey, 'Die 4 Me' – Single Review ★★★★☆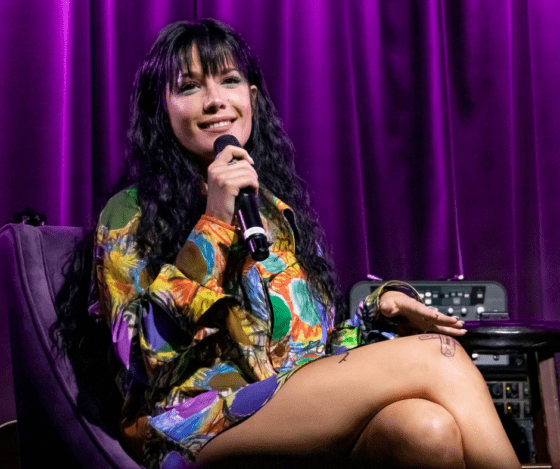 Jump To The Discussion ↓
'Die 4 Me' by Halsey – Single Rating: 4/5 ★★★★☆
Halsey has just dropped an unreleased demo of one of her best-known tracks 'Die 4 Me'.
Originally released and entitled as 'Die For Me' in 2019 in collaboration with Post Malone on his epic smash hit LP 'Hollywood's Bleeding', this newer version from Halsey see's the singer/songwriter stick with the original chorus lyrics while adding a new first verse and middle eight.
Halsey has been very prolific as an artist releasing four albums in less than ten years. But, 'Die 4 Me' seems to be a one-off release and one fans have been waiting for.
'Die 4 Me' is a powerful and emotional song that showcases Halsey's immense singing voice and versatile vocal range. It features a haunting melody and a powerful dance beat that draws the listener in from the very first note. It then builds in gradual intensity as the beat drops in.
Breakup Song
It's quite obviously a breakup song and the new version really goes to town calling out Halsey's ex (G-Eazy's) cheating. In some ways this new version has a great advantage. Especially, given that the original is rumoured to have clocked up around 900 million streams.
Halsey says of the release 'It's been long known in my fanbase that there's a demo of 'Die For Me' with just me on it. I performed my verse on the tour all summerlong and since so many people have asked for it, I decided my full version out as 'Die 4 Me'.
Overall, 'Die 4 Me' is a powerful and deeply moving song. It also showcases Halsey's talent as both a singer and a songwriter. As a well known song in its past life, it's sure once again to resonate with newer listeners and current fans.
This newly released version also has every chance of helping Halsey add to her two UK number one singles.
Be Sure To Follow The Playlist Below For More New Music!
Latest posts by Rob Sapwell
(see all)