Haim, 'Cherry Flavored Stomach Ache' – Single Review ★★★★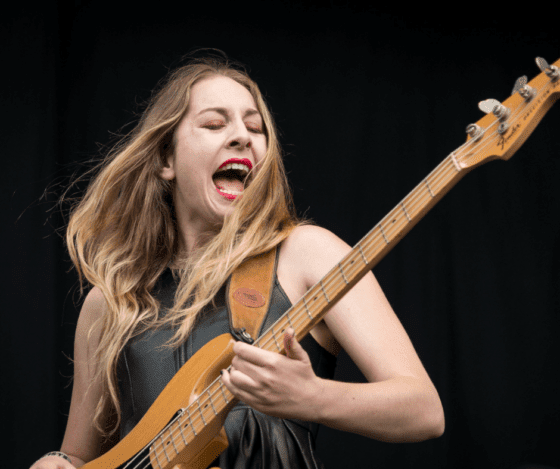 Jump To The Discussion ↓
'Cherry Flavored Stomach Ache 'by Haim – Single Rating: 4/5 ★★★★
Haim return with a brand new song called 'Cherry Flavored Stomache Pain.' The new music is from 'The Last Letter From Your Lover,' which will be available on Netflix on July 23rd.
We hear a steadily increasing shuffle beat before a relaxing melody loop that quickly fills the senses with a Fleetwood Mac feel. The vocals then come in, and it isn't easy to walk away from the mix at this point, not that you'd want to, given the powerful rollercoaster ride it puts us on. The music is stimulating with a fresh vibe which paves the future for the all sister group.
Film
The lyrics are passionate, and the wordplay catches the listener's attention with a message that many people will find relatable. In addition, the group expresses the loneliness experienced in relationships and the anguish which occurs when there is a hardship. They hit the nail on the head with their poetry. Also, their vocal prowess adds a layer of meaning to the story. It all adds weight to the film, which is about a journalist who discovers love letters from the 1960s and decides to unravel the mystery of a hidden affair.
The film is an adaptation of Jojo Moyes' novel, and this track could not fit it better. The new release also proves that Haim are not afraid to try something new. As a result, their courage to step out of their comfort zone pays off tremendously.
You can take a listen to 'Cherry Flavored Stomach Ache' by Haim below. Also, please let us know your thoughts on this new release by commenting on this article. As always, we love to hear your feedback. So, do you think that this is one of the best new singles from Haim? Also, are you looking forward to the new movie which is coming to Netflix?
Haim
Latest posts by Emily Harris
(see all)