'Mister Holland' is the latest release from Gregory Porter. It is a track which boasts the singers signature jazzy sound, but it also takes us on a new path with the singer delivering what he does best, infectous melodies and warmth within his articulation.
Influenced by the greats including 'Nat King Cole', Gregory takes us into a new space for this genre. Cleverly, he brings a nostalgic vibe to the party but yet keeps contemporary too with a modern gospel vibe and an impressive vocal.
It all kicks off with a soul, and structured jazz lightly hit drum beat. We are then with pure magic with Gregory opening up his vocal cords with genuine delight. He sings about equality with each lyric genuinely hitting home, speaking about a man 'Mr Holland' who has no issue with skin colour. Sitting alongside his sublime vocal is a brass band instrumental which adds even more flavour to this already charismatic track.
The track builds as it progresses. Furthermore, it starts somewhat toned down. But then it gets faster and more upbeat as it goes on. Eventually ending up with all instruments thumping away making for quite a remarkable finale.
Compelling
Overall, it is a compelling release. Also, one thing we will agree on here is the ability which Gregory has of churning out a truly stand out vocal. He has a sound which many do not provide in recent times. Also, although there is a blend of Stevie Wonder and Marvin Gaye, there is plenty of original quality to make this one stand out in a distinct light.
You can listen to the new track below. Also, what are your thoughts to the latest release 'Mister Holland' by Gregory Porter? Please have your say by letting us know on our social media accounts. We love to hear your feedback.
---
Receive The Magazine For Free Every Saturday!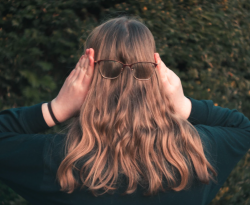 Latest posts by Emily Harris
(see all)