Music producer, songwriter, singer, lyrical poet (we could write for hours listing his skills), FINNEAS releases new track 'What They'll Say About Us'.
The famous brother of pop sensation 'Billie Eilish' dedicates this new number to all of those who have had to endure this year. Piercing with conviction, he sings with genuine poignancy. Furthermore, the track kicks off with a gentle piano arrangement gliding through before a mesmerising soft vocal from FINNEAS. He sings with his gallantry on his sleeve and following Billie with distinction; he shines brightly.
COVID-19
FINNEAS sings about a relevant topic given the struggles we have all encountered this year, especially due to COVID-19. Furthermore, he resonates well with the lockdown generation (all of us). Moreover, he hits home with piercing hooks and a catchy vocal. Also, the chorus, despite it being tender, still provides heaps of energy and FINNEAS' confidence oozes all over the mix with his triumphant delivery.
As the track progresses, more sounds appear, and a swirling backing harmony arrives towards the latter, which takes us into a new realm. Cleverly, it picks up pace but gradually brings us down to earth with a finale which leaves a long-lasting impression.
Overall, FINNEAS proves yet again that he is one of the worlds most exquisite music producers. Not only is he the mastermind behind Billie Eilish's music. But he also has a sound of his own which is remarkably unique and unforgiving. However, I would enjoy hearing a more vigorous sound coming from FINNEAS' solo work. However, it is challenging to fault his infectious charm on this piece. As a result, I will be keeping it close for quite some time.
You can take a listen to 'What They'll Say About Us' by FINNEAS below. Also, let us know your thoughts to his new release by commenting on our social media accounts.
---
FREE Magazine Every Saturday!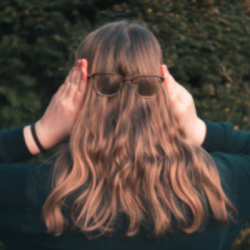 Latest posts by Emily Harris
(see all)