Ellie Goulding, 'Let It Die' – Single Review ★★★★☆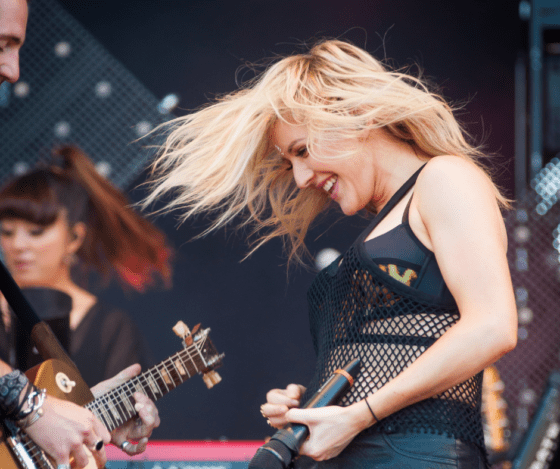 Jump To The Discussion ↓
'Let It Die' by Ellie Goulding – Single Rating: 4/5 ★★★★☆
With the arrival of her new song, 'Let It Die', Ellie Goulding successfully bolsters her comeback in the music industry with a bang. Ellie's next studio album, 'Higher Than Heaven', will be out on February 3, 2023, of which this will feature.
It is the second song to be released from the new album, and it is better than anything we could have dreamed of from Goulding. Although the track name is identical to the extra track that she released in 2015, the two songs are wholly distinct from one another. In addition, it begins with Ellie's recently discovered electronic soundscape extending its arms to us in a welcome gesture.
Power
Ellie's appealing lead vocal performance rises out in the opener and sits alongside gliding synthesisers. She still has the golden pop characteristic that was responsible for her first ascent from the depths. But, in addition to that, she possesses a new power that is gushing from the seals. Moreover, the strength of her vocals puts us in a state of hypnotic trance, and she hypnotises us with her honest tale about self-blame and introspection.
This song has a profound aura with lyrics which resonate deep. It also has a deep atmosphere with words that ring with prevalence. Yet there is still palatable pop inside its base, which makes it the ideal dancefloor banger. On this track, an ominous bass line is also present, bringing a stadium-filled edge while leaving us bouncing to its continuous movement.
You can take a listen to 'Let It Die' by Ellie Goulding below. Also, be sure to let us know your thoughts on this new release by commenting beneath this article. As always, we love to hear your feedback. So do you think that this is one of the best new singles from Ellie Goulding? Also, are you looking forward to her new album?
Be Sure To Follow The Playlist Below For More New Music!
Latest posts by George Millington
(see all)