Elle King, 'Tulsa' – Single Review ★★★★☆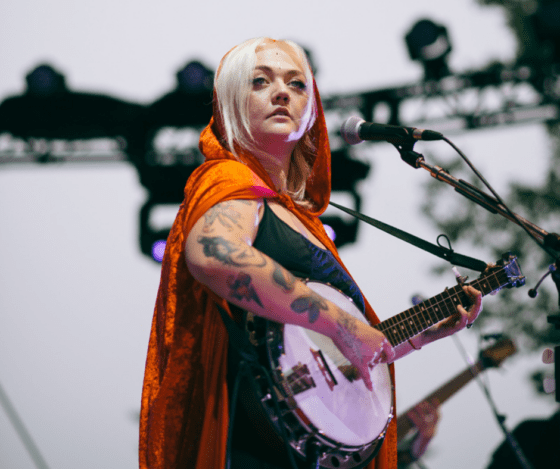 Jump To The Discussion ↓
'Tulsa' by Elle King – Single Rating: 4/5 ★★★★☆
Elle King, the American country rock performer, is kicking off the new year with the release of her new single 'Tulsa'. The song is from her upcoming album, 'Come Get Your Wife'. It will be out on January 27th of this year.
Elle demonstrates that she has the golden ticket to a huge 2023 with her voice breaking forth with a contagious and inspiring quality. The vocalist not only manages to cut through the competing noise of her contemporaries but also further establishes her place in the canon of modern-day country music. She holds our attention from the beginning and keeps us glued to the speakers.
'Tulsa' starts with an unconventional overture, consisting of a bluesy guitar riff that moves down the guitar scale. The twangy texture of it draws us into the experience. Also, Elle quickly enters with a top-notch vocal performance after that. She stands out due to her distinctive attributes, and although she takes cues from others in the game, notably the greats, she maintains a distinct style that assists her in climbing the ranks of the scene.
This song has a vibe that makes us feel great. Also, we can't help but move our bodies to the rhythm since it's so contagious. The potent bass buckles itself to striking drum strikes and explosive guitar riffs that drive the track forward.
You can take a listen to 'Tulsa' by Elle King below. Also, be sure to let us know your thoughts to this new release by commenting beneath this article. As always, we love to hear your feedback. So, do you think that this is one of the best new singles from Elle King? Also, are you looking forward to her new album?
Be Sure To Follow The Playlist Below For More New Music!
Latest posts by Emily Harris
(see all)