Drake who recently performed in Paris, stopped his concert to pay tribute to the Christchurch mosque shooting victims.
A video which has been released online shows the 'Gods Plan' singer stopping and talking to the crowd.
He said, "I saw some really terrible things happened in New Zealand, I just want to talk about it because a lot of my friends, a lot of people I work with are from Muslim backgrounds. I want you to know, that when there's terrible things going on in the world, you know, we can still look around this room tonight and see something beautiful. Because we got people from all races, all places, all religions. And look – we in here showing love tonight. So I want to send my love to all the families that are affected. We are praying for you. I wanna spread more love just like this across the world. Paris, I'm proud of y'all tonight, I love y'all."
Drake sends his prayers to those affected by the terrorist attack in New Zealand. During last nights show in Paris. pic.twitter.com/OMQbqMH3jq

— Drizzy Source (@DrizzySource) March 16, 2019
Drake is not the only superstar to speak about the recent attacks. Furthermore, Nicki Minaj and Chance The Rapper also publicly spoke about the events in New Zealand. Minaj said "My heart is with our Muslim brothers & sisters at this time; after the senseless act in New Zealand.

"
Browse Away From Drake
Music fan? Do you want to keep up to date with the latest music news, single reviews, album reviews and spotlight articles? If so, click here. You can also win a pair of tickets to Reading festival 2019 by joining GSGM club.
On the other hand, if you are looking to work with the worlds finest freelance professionals then check out the number one favourite freelance service marketplace by clicking here. Outsourcer lists freelance services such as graphic designers, social media consultants and web developers plus lots more. Outsourcer also do not charge any commission for professionals.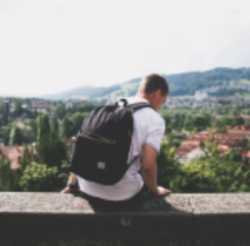 Latest posts by George Millington
(see all)