Cardi B fans heading to Parklife this weekend are gutted to find out that Cardi has pulled out of the popular Manchester festival.
Sources have said the reason for the cancelation is due to Cardi recovering from plastic surgery.
This cancellation comes after the 'Money' rapper had to cancel shows in the U.S. This was due to doctors orders stating that Cardi needs to let her body heal after cosmetic breast surgery and liposuction.
Moreover, announcing the news about Parklife, official organisers wrote.
"As some of you will have seen, Cardi B was forced to cancel some performances in May. The Parklife team have just been notified that Cardi now also needs to pull out of Parklife this weekend. As such, there will be some changes to the previously advertised line up, stage splits and times and we are working on this currently. We are very sorry for the late notice. But have only just had confirmation that she will not be able to perform. We all remain super excited for Parklife this weekend. Also we cannot wait to see you in a completely transformed Heaton Park."
They also went onto say, "The fully updated schedule will be available via the Parklife app from 7pm on Friday."
Was you looking forward to seeing Cardi at Parklife? Have your say by leaving a comment below.
Browse Away From Cardi B And Parklife
Are you a Music fan? Moreover, do you want to keep up to date with the latest music news, single reviews, album reviews and spotlight articles? If so, click here. Also, you can win a pair of tickets to Reading festival 2019 by joining the official GSGM club, share this with your friends also to increase your chances of bagging the tickets. To be in with a chance of winning, you must remain a member of GSGM club.
On the other hand, if you are looking to work with the worlds finest freelance professionals then check out the number one favourite freelance service marketplace by clicking here. Furthermore, Outsourcer lists high quality freelance services. Such as graphic designers, legal advisors, social media consultants and web developers plus lots more.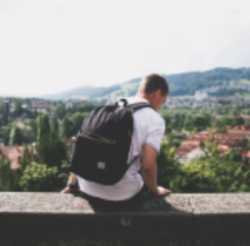 Latest posts by George Millington
(see all)