Okay, so this morning I was not expecting to hear that Rolling Stone has given Britney Spears the title of best debut single ever with 'Baby One More Time'. I mean, it is a quality track and served its purpose at the time. But, I do not think it is the best debut single ever.
The singer is one of the most spoke about pop stars in history. But the track to me is not the best single to come from a new artist. Countless other artists jump out at me. Undoubtedly, The Beatles track 'Love Me Do' for example is a more worthy winner in my opinion. Let's face it; it revolutionised the music we have today. I am not saying that 'Baby One More Time' has not given influence to countless pop artists since its release. But, it hardly sticks in my mind as a prototype of its generation. If I remember rightly, there was a load of similar artists at the time pushing out tracks of the same vibe.
Either way, Rolling Stone magazine is hugely fond of the release from Britney, but it is shocking to see it top the list. Even, Britney herself could not believe the revelation. Also to add even more blow to some of the greatest artists with killer debut singles, the track is put together by Max Martin who is the primary songwriter on the piece.
Top Spot
I am sure many will agree that Britney deserves to get the top spot. But, I am not so sure. Even The Killers track 'Mr Brightside' would have been a better winner. Nevertheless, for Britney fans, it may come as a breath of fresh air as the singer may find new influence to write new music, who knows, she may release something soon?
Do you agree with the choice by Rolling Stone? Let us know on our social media accounts.
FREE Magazine Every Saturday!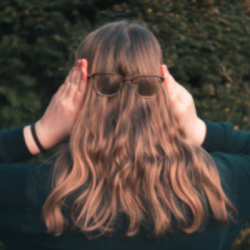 Latest posts by Emily Harris
(see all)