Blood Red Shoes, 'Morbid Fascination' – Single Review ★★★★☆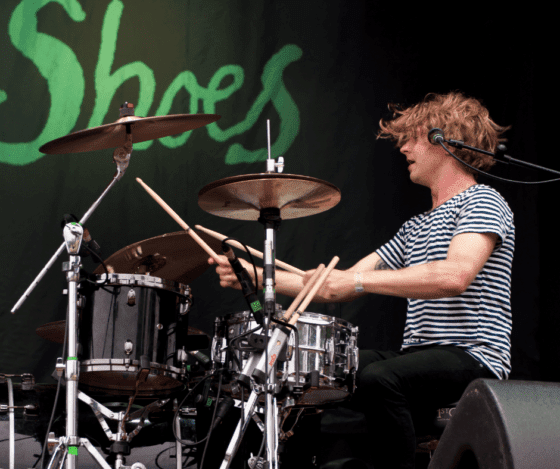 Jump To The Discussion ↓
'Morbid Fascination' by Blood Red Shoes – Single Rating: 4/5 ★★★★☆
Blood Red Shoes, the Brighton-based duo, are as fiery as ever, and their new single, 'Morbid Fascination,' proves it. The track is the alt-rock medicine that their fans have been clamouring for recently.
The band are not afraid to go deep into dark subjects, and this performance is no exception. They release the track just in time for Halloween, and it perfectly captures the mood of the season, with a chilling aura emanating from every area of the mix. The music is excellent, with a wide range of sounds springing out of the speakers, and the duo manage to create a new sound while remaining true to the style that propelled them to fame.
With her deftly performed vocals, Laura-Mary Carter creates an exciting experience. Her tones are infectious. Also, she demonstrates her versatility on the microphone by beginning with a low voice and gradually raising it to higher notes in the refrain. The chorus is tremendous, with their characteristic guitar sound blending seamlessly with Steven Ansell's nail-biting drum rhythm.
This new track will be on the band's upcoming sixth album, and it also follows the release of the band's EP in the summer. The two-piece have had a crazy busy year. But, we are delighted that they are back, more potent than ever, and dropping hits left, right, and centre.
You can take a listen to 'Morbid Fascination' by Blood Red Shoes below. Also, be sure to let us know your thoughts on this new release by commenting beneath this article. As always, we love to hear your feedback. So, do you think that this is one of the best new songs from Blood Red Shoes? Also, are you looking forward to hearing their next album, which will surely drop very soon?
Latest posts by Emily Harris
(see all)