Bastille, 'Give Me The Future' – Album Review ★★★★☆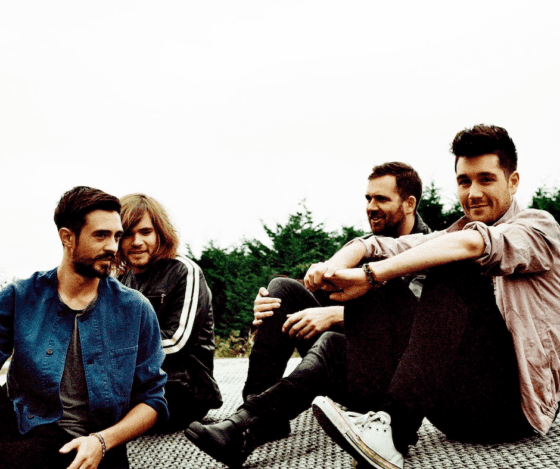 Jump To The Discussion ↓
'Give Me The Future' by Bastille – Album Rating: 4/5 ★★★★☆
Alternative pop group Bastille are back with their new album, 'Give Me The Future'. The London band's new album is arguably one of their greatest yet, and it demonstrates how far they've come since their genesis in 2010.
The album opens with 'Distorted Light Beam', which combines multiple genres and styles into one! Synths reverberate throughout the mix, accompanying electronic percussion beats, and Dan Smith jumps in with his signature vocal timbre flourishing right away. Versatility is something that the band excels at time and time again, and it's clear from the start that they're going to go even further in their exploration of music than they have before.
Grandiose
We reach the emotional oozing release, 'No Bad Days', after three tracks. Dan Smith adopts a grandiose style here. Moreover, he exudes a good air and passionately speaks about putting terrible days behind us and looking forward with sparkling eyes. Meanwhile, 'Back To The Future,' which debuts at number five, has all the makings of a future hit! The melody is captivating, and the music's cadence is compelling.
The album's eighth track, 'Shut Off The Lights', adds even more star quality to the entire package. Furthermore, the progression is energising; the slew of sounds that emerge keep us on the edge of our seats, like a wee child in a candy store. 'Club 57' is infectious, and it seamlessly leads us to the album's concluding tracks. The album comes to a close with the song 'Future Holds,' which features BIM and leaves us begging for more.
You can take a listen to 'Give Me The Future' by Bastille below. Also, be sure to let us know your thoughts on this new release by commenting beneath this article. As always, we love to hear your feedback. So, do you think this is one of the best new albums from Bastille?
Follow The Playlist Below For More New Music!
Latest posts by Emily Harris
(see all)