Ava Max, 'EveryTime I Cry' – Single Review ★★★★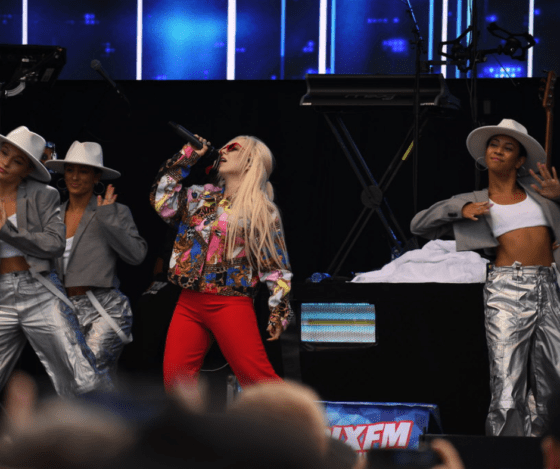 Jump To The Discussion ↓
'EveryTime I Cry' by Ava Max – Single Rating: 4/5 ★★★★
With her new single, 'EveryTime I Cry', Ava Max maintains her position at the top of the pops. The hitmaker's latest single is everything you'd expect from her, and she delivers a powerful and emotional message.
A substantial piano overture opens the release, reverberating with brilliance throughout the mix. Ava then takes a significant step forward and gives a stunning performance, her unique tone grabbing the solid musical base.
The tune is clear from the start that it will be an empowering hit, and Ava delivers, with her message sticking out with intensity. Every time she cries, she sings about growing stronger, and despite adversity, Ava refuses to let obstacles bring her down; instead, she rises and achieves more on the other side.
Summer Hit
The refrain is an instant summer song with a feel-good groove that even the most adamant listeners will find difficult to ignore. It's upfront, and it has a club vibe to it, which will soothe people's ears looking for a good time. Furthermore, the entire mix is dripping with vitality, and the original recording's zest remains in the mix's dynamics.
'EveryTime I Cry' is up there with the finest in terms of 2021 singles. Also, given that it is Ava's first release of the year, it serves as a preview of what to expect from her upcoming releases. In any case, this new release, which is full of optimism, will be around for a long time.
You can take a listen to 'EveryTime I Cry' by Ava Max below. Also, please let us know your thoughts on this new release by commenting on this article. As always, we love to hear your feedback. So, do you think this is one of the best tracks yet from Ava Max?
Latest posts by Emily Harris
(see all)