Tanaka Makoni is a name which we will all be hearing more of in the coming months. She is straight out of East London but is flying the flag for female UK hip hop with a sound which charms.
Her latest release 'Lust' is a genuine gem. It has plenty of flavours, and while taking influence from a myriad of sources, it stays genuine and unique to the majestic singer-songwriter. It has a feel which will leave you in a relaxed state; it also can take us away from the crazy world we are currently living in. As a result, I could not help but find myself gravitating towards her with her confident vocal quality oozing through the mix.
For the most part, the track stays relatively gentle with a softly hit beat but yet there is so much energy within it which gets the endorphin levels increasing to new levels. Furthermore, it leaves us itching for more.
You can take a listen to 'Lust' by Tanaka Makoni below.
---
FREE Magazine Every Saturday!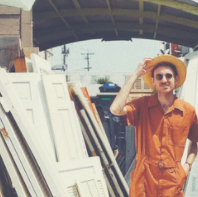 Latest posts by Colby Morrel
(see all)