Sofia Evangelina, a singer with a track record of success that far exceeds expectations of somebody so young, has just released her brand new single 'This Is Your Song'. An uplifting track promoting Sofia's message of staying strong and standing up for what you believe in.
Sofia Evangelina's tremendous potential seems to expand with every release. At just 15 years of age, she has caught and kept the attention of the worldwide music industry, with her former manager Beverly Delich insisting that "super stardom is imminent". Following the success of her cover album 'Butterfly', Sofia has proved herself musically and now she hopes to use her natural talent to spread her own message.
'This Is Your Song' encourages young people to stand up for themselves, overcome hardships, and remain strong through times of struggle. Lyrically, it is well written and beautifully simple, as a pop song should be. Sofia sings "You gotta stand up; you gotta stay strong, keep your chin up, cause this is your song", with her emotive, passionate and mature voice. Bryant Olender's sublime production is wonderfully complimented by the infectiously catchy melodies and hooks used throughout as this song drives towards an anthemic final chorus, full of energy.
Sofia Evangelina's phenomenal talent has always been undeniable, but with this release she has proven that she has what it takes to excel in music and that she truly is a potential super star.
FREE Magazine Every Saturday!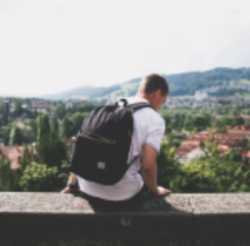 Latest posts by George Millington
(see all)