Rockers, Pearl Jam, leap out once again with their new single 'Get It Back'. It is a single which follows the group's previous hits. But it also delves into an unused corner of its own with a unique position.
Kicking off we hear a shuffle drum beat tapping away before a sublime guitar lead rises to the top of the mix in good old Pearl Jam fashion. Vocalist, Eddie Vedder then greets us with a memorable vocal performance with him singing with a potent quality which will have you swaying into his space.
For me, I enjoy how Pearl Jam keeps it real. Furthermore, they do not conform to the modern chart with a sound which is distinct to themselves. I also relish the rock foundation they boast with lots of thunderous riffs and melodies which stand out radiantly.
Power
The chorus is almighty with all the guns blazing with power. Also, Eddie delves deep with a raw and gritty vocal delivery which proves why he is one of the finest rock singers of all time. Additionally, a guitar riff pushes forward in the latter, and the solo which we hear will get even the sternest of listeners picking up their air guitar.
Overall, 'Get It Back' is everything which we need right about now. The message is vital with a story of getting it back without harming anybody. Also, the robust musical foundation is what rock music has been craving. Therefore, I have to take my hats off to the group for smashing it out of the park once again.
You can take a listen to 'Get It Back' by Pearl Jam below. Also, be sure to let us know your thoughts to the new release by commenting on our social media accounts. As always, we love to hear your feedback.
---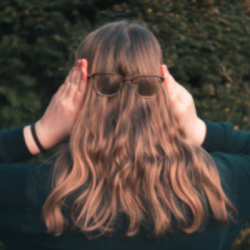 Latest posts by Emily Harris
(see all)